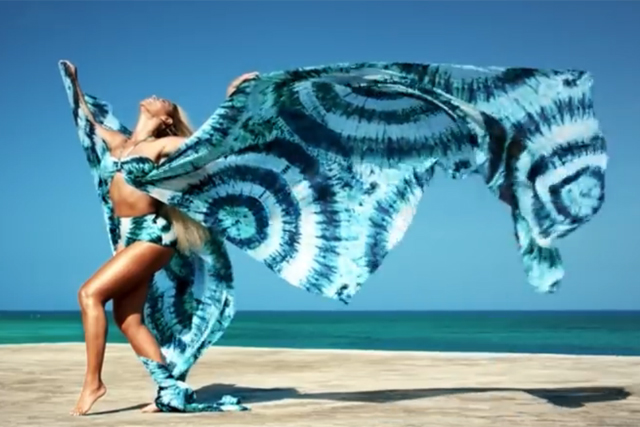 Here are Unruly's predictions for 2014:
1. New tools will emerge to help real-time marketers become more 'agile'
In 2014, we'll see the emergence of new tools and platforms to support the macro-trend towards content marketing and real-time marketing, with more brands becoming newsrooms for their niche. It will lead to greater investment in content discovery, content curation and content creation as brands vie with each other for consumers' share of mind on social platforms.
Brands will need a bigger tool kit which allows them to spot which content is trending (news stories, images and videos) and respond quickly. The rise in short-form content has been a significant help here, as it has whittled down the length in production lead times and enables brands to be relevant and develop longer, deeper relationships.
2. The Prankvert will make way for the Trackvert
The thin line between advertising and music videos became a lot thinner in 2013.
Of course, product placements are nothing new. From shameless movie plugs to Hollywood being 'caught' with shopping bags, we have all seen A-listers flaunt their supposed tastes in fashion and cars for extra money over the years.
But over the last few months there have been a lot more ads which could arguably be identified as both a music video and a full-blown ad.
Look at the greatest online ads of all time, and the vast majority boast an incredible song or catchy jingle

.
Notable examples include Beyonce's video for H&M, singer Arianna and rapper Pitbull's 'The FIAT Song' and Volvo's partnership with Swedish House Mafia. This 'trackvertising trend' is set to continue in 2014.
During the next few months, we expect to see a lot more ads that push the boundaries between music video and ad.
It makes sense. Well, firstly, music videos are by far the most shared videos on the web. Just look at the top 100 most shared videos on the Unruly Viral Video Chart and you will see what I mean.
Altogether, of the top 100, only one, Kony 2012 at #62, is not a music video. Huge viral sensations like "Talking Twin Babies" or "Charlie Bit My Finger" barely makes it on to the top 200. Secondly, music and advertising is a magical combination.
Look at the greatest online ads of all time, and the vast majority boast an incredible song or catchy jingle. It's not hard to see why. After all, recent academic research has found that the most shared ads are the ones which elicit the strongest emotions from its audience. And what better way to elicit strong feelings of joy, sadness or exhilaration than through music? We will have to wait how the trackvert trend evolves in 2014.
3. Social video will amplify TV spend and demand TV budgets
Social video advertising - which sits at the intersection of social, mobile and video, the three hottest trends in digital marketing - has long been overshadowed by TV.
But in 2014, we are going to see social video demanding a far larger share of the marketing pie.
Don't just take our word for it. eMarketer predicted in a recent report: "As the lines between TV advertising and digital video advertising continue to blur, social media companies will aggressively go after those ad dollars. The intersection of social media and TV, already a big story in 2013, will only get bigger next year."
This will be fed by the launch of Facebook's new video ad platform, while Twitter will also play a big part in 2014.
Video is clearly very important to Twitter's strategy. That's why they shelled out $90M for Bluefin Labs, the social TV analytics company in February this year, partnered with Nielsen to add social buzz to TV measurement, and have been partnering left, right and centre with the big US TV networks.
Twitter's proposition to brand advertisers is to amplify on social what they're doing on TV. It's a compelling pitch, and they're well ahead of Facebook with it. And mobile is the critical channel for social amplification as it's the device everyone is clutching whilst they're watching TV.
4. Brands will question the value of a view
The value of a video view will come under huge scrutiny in 2014, as more and more brands will want to know their ad is actually in view and we'll see a growing demand for guaranteed viewability.
It's not just about YouTube now. Smart marketers and brands are engaging consumers in their own native environments across the Open Web.
Secondly, the main purpose of digital video will change from purely brand awareness (cited by 94.6% of US media agencies as the prime objective of their campaigns) to other metrics further down the funnel.
It's not just about YouTube now. Smart marketers and brands are engaging consumers in their own native environments across the Open Web.
We've already seen marketers adopting the "share" as a measure of engagement and advocacy; over the next few months we expect to see more and more brands using video to deliver uplifts in other brand metrics, such as purchase intent.
5. Facebook will shake up the video ecosystem
Facebook introduced its much-anticipated video advertising stream at the end of 2013.
It means that rather than just embeddable videos, brands can now place auto-play ads directly into users' news feeds.
It's a game-changing move by the social network, with Morgan Stanley predicting Facebook video ads could be worth $1bn market to the social media giant by the end of 2014, a figure which could rocket to $5.5bn by 2019.
However, the challenge is user tolerance. Inserting video into a social, intimate, high engagement channel such as the newsfeed places stringent requirements on content quality. The onus will also be on brands to create ads that will resonate online, not just TV ads that have been repurposed for the web. As long as Facebook continues to respect the demands of this new paradigm, it should have a winner on its hands.
6. More brands will play the long game with short form video platforms
Whether you wanted a six-second fix or your 15 seconds of fame, the short-form revolution, led by Vine and Instagram Video, was certainly a big feature of 2013.
Boasting more than 200m users between them, advertisers have also been quick to embrace the notion that less really can be more, with 40% of the top 1,000 Instagram videos coming from brands (source: Unruly Viral Video Chart). Such popularity showed a real hunger to look at other video alternatives beyond YouTube.
Brands experimented with short form content in 2013, but in 2014 we'll see platforms such as Vine and Instagram being integrated more meaningfully into marketing programmes.
But the success of Vine and Instagram Video is only the start. The rise in short-form content has only kick-started the further fragmentation in the video ecosystem, the cracks of which will only become deeper in 2014 thanks largely to Facebook's game-changing move into the video market.
New players like Snapchat, Line and Keek will also have their say as advertisers look to make the most of this new trend of 'ephemeral content' over the coming months.
However, ultimately, the consumer will decide what and how much content they consume. The challenge for brands will be how to make best use of these new channels.
7. Brands will make it big in Brazil
With a massive year for football ahead, it's highly likely a brand will pick up on the combination of music, football and exhilaration to create a crossover video that hits the back of the net.
The World Cup in 2014 is a huge opportunity for brands hoping to make it big in Brazil, which was recently dubbed by The Wall Street Journal as the "social media capital of the universe".
What's more, Brazil is a country of self-confessed video junkies. It boasts the highest levels of video sharing in the world, so there's an opportunity to kick-start a viral cascade that will ricochet around the world.