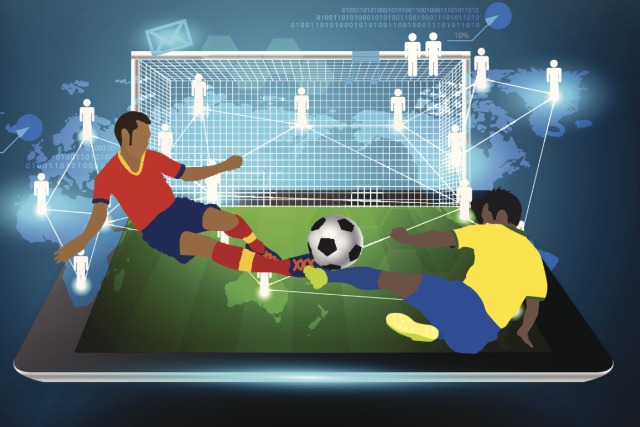 As click through rates and display become less effective, brands have been quick to identify the huge potential that creative, reactive content can have, especially during live sporting events. For example, during this summer's World Cup, a record 35.6m tweets were sent during the Brazil vs. Germany game alone.
However, reactive content marketing isn't without its risks. Exposing your brand to an audience of millions of engaged twitter users means that if the tone and execution isn't perfectly balanced, it can have a negative and potentially damaging impact.
Here are seven key stages in the real-time marketing planning process that should ensure your real-time content campaign delivers maximum engagement with minimum risk:
1. Preparation - Plan, Plan, Plan
Reacting in real-time is rarely done effectively without any preparation. It is a case of creating a lot of content which can cover most eventualities and making it rich and shareable. Working through all scenarios and likely outcomes, working on tone of voice and imagery is very important prior to the event. The outcome is a strong content calendar. Some 60-70% of any successful real time event will be pre-planned.
2. Know your audience - listen and learn
Whether it is a football, rugby, music or any other audience, it is incredibly important to reach that audience in the appropriate tone of voice and with appropriate content that appears natural and engaging, not forced. This requires market research and audience insight.
3. Know the brand
It is all very well and good knowing your audience but if this is going against a brand's values or taking a campaign in a completely different direction than was planned then the content can be very ineffective. It can sometimes be difficult but finding a balance between the two is important and a real skill. All stakeholders need to be aligned on the creative strategy and direction.
4. The Right Content at the Right Time
Your content doesn't always need to be the most original or different to that which has gone before, so long as it is eye-catching (use rich imagery), or witty and shareable it will get good engagement. Always use an image! Look historically at what has worked and what hasn't within the industry and competitive landscape.
Timing is important and being the first to react can pay dividends. If you have great in-action imagery and can get up to date images with an emotive caption out there before others, you will maximise the engagement of your posts.
5. Less is more
Sometimes continually posting on social media can look like spamming, having four or five solid pieces of content, that you post at opportune moments, will be better than posting 10 or 11.
6. Make sure all strands work together
A live blog, social media and editorial. With a footballing audience we know these are all important individually, but they also feed into one another. A funny incident on social media can create an interesting editorial piece for after a match. A live blog provides a minute-by-minute commentary, but you can post out on social media the highlights. In order to make a live-content campaign effective these three strands have to merge into one another, as standing alone they are much less effective.
7. Don't always play it safe
Having a plan is important, and vital in real-time content, but if the unexpected happens that you haven't planned for then try and make the most of it. Spontaneity is just as important in real-time content as the planning. And all that preparation and brainstorming will aid this creativity - ideas that were disregarded at the time, might actually resurface given the situation. Plus it's more likely to be on brand and message, because of all the planning.
Read next