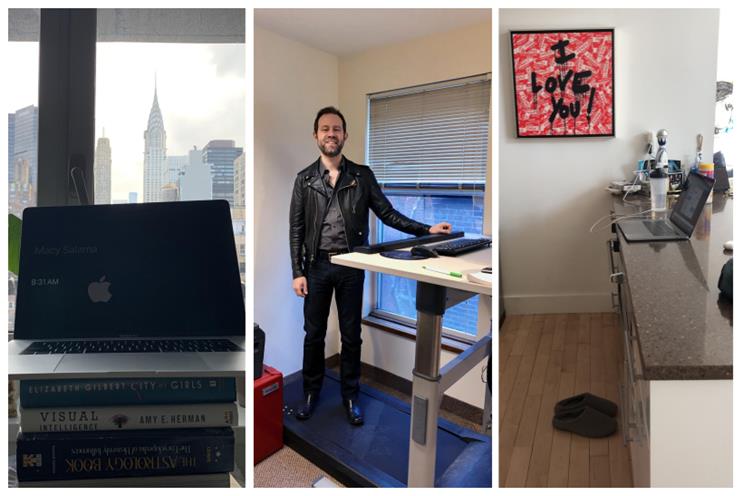 Would you believe that it was harder to get people to send a photo of their desks than it was to get an in-depth analysis of how Cannes Lions should be improved?
Well it was. So enjoy.
Here are a bunch of adland's standing desks. Nothing more. Nothing less.
Keep on trucking, and remember we are Standing Desk STRONG.
---
Marco Bertozzi, VP, EMEA sales and multi-market global sales at Spotify
You asked pic.twitter.com/DBdRrtvQZw

— marco bertozzi (@m_bertozzi) April 6, 2020
---
Chris Beresford-Hill, CCO at TBWA/Chiat/Day NY
---
Adam Ritchie
, Principal at Adam Ritchie Brand Direction
"Using a treadmill desk made by my LifeSpan Fitness client at my private office, a short walk from my apartment. I recently completed a coast-to-coast round trip walk which lasted seven years and more than 6,000 miles. Now I'm trying to walk around the Earth."
---
Macy Salama, brand communications manager at Mastercard
"No better time to get creative!"
---
Sam Kelly, managing partner, global executive board at AKQA
"Not standing but how many screens do you really need?"
---
Oliver McAteer, associate editor, Campaign US
"Doing that peace sign thing so you know I'm down with the kids and possibily an influencer."