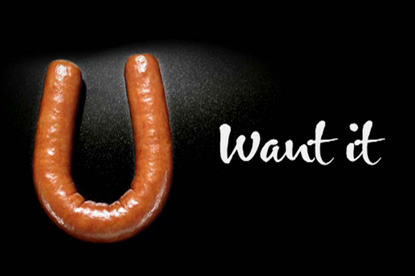 The ads, which were broadcast on Forth One, Clyde Radio and Real Radio, featured a male voice making a series of sexual innuendoes relating to where ladies would like to "stick it".

The ASA received 21 complaints from listeners who heard the ads aired throughout the day. Complainants felt the ads were offensive and unsuitable to be broadcast at times when children would be listening.

Kerry Foods, which produces the sausages, said the ad was intended to be light-hearted and a comical portrayal of people's desire for the product. They had not intended to offend listeners.

Radio Clyde made the decision not to broadcast the ad during the school run after receiving one complaint, while Radio Forth directed callers to contact the ASA.

The regulator acknowledged the tongue-in-cheek tone of the ads and the fact that they clearly related to food. However, although the sexual innuendo was unlikely to be understood by younger children, it was clear enough in the ads to present a problem if heard by older children.

Therefore, the scheduling of the ads must no longer coincide with times when a significant number of children might be listening to the programming.