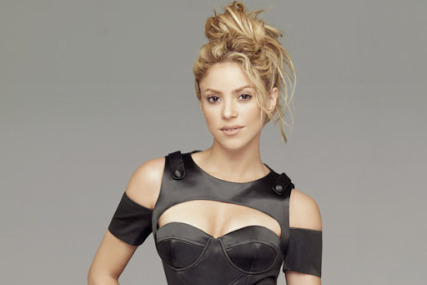 Shakira is the highest selling Colombian artist of all time. She found success in the English speaking world with 'Laundry Service' in 2001 and has sold over 50 million albums worldwide.
Last week MTV announced the awards ceremony, which will be broadcast live on MTV platforms around the world, is to be hosted by 'Desperate Housewife' Eva Longoria.
The 2010 MTV EMAs are sponsored by the new car Suzuki Swift, fashion brand Calvin Klein Jeans and computer manufacturer Dell.
The line-up of artists set to perform and present at the 2010 MTV EMAs include pop star Katy Perry, old rocker Kid Rock, indie band Kings of Leon, metal band Linkin Park and pop star Ke$ha.
Plan B said: "This will be my first time in Spain and at the MTV awards. Nothing reminds me more of how far I've come in the past six months than opportunities like this."
In addition, MTV's 'Jersey Shore' reality star Pauly D, teen actress Emily Osment, extreme pranksters The Dudesons and MTV's Jonny Knoxville will all take to the stage in Madrid to present awards.