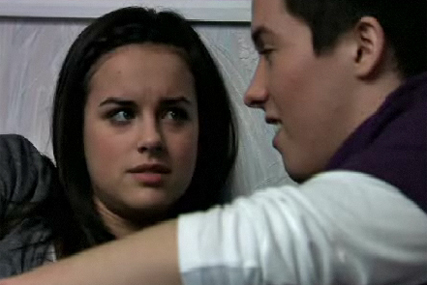 The ads, which break tonight (15 February), highlight the signs and consequences of abuse by depicting a teenage girl being physically and emotionally attacked by her controlling boyfriend.

Created by Rainey Kelly Campbell Roalfe/Y&R, the first spot shows the girl watching the abuse unfold from behind a two-way mirror and asks: "If you could see yourself, would you see abuse?"

The second spot, which sees the boy watching the violence, asks: "If you could see yourself, would you stop yourself?"

The campaign will be supported by print, radio and poster campaigns, as well as a dedicated website, www.direct.gov.uk/thisisabuse, which will offer users live online discussions with various experts.

RKCR/Y&R's digital agency Saint@RKCR will also roll out a viral that allows people to interact with their "dream" partner, who turns out to become violent and abusive.
MediaCom will handle media planning and buying for the campaign.

The Home Office has launched the new campaign following a survey carried out by the NSPCC that found a quarter of girls and 18% of boys between the ages of 13 and 18 have experienced some form of physical violence in their relationships.
Alan Johnson, the home secretary, said: "We want to see young people in safe and happy relationships, and this means tackling attitudes towards abuse at an early age, before patterns of violence can occur."