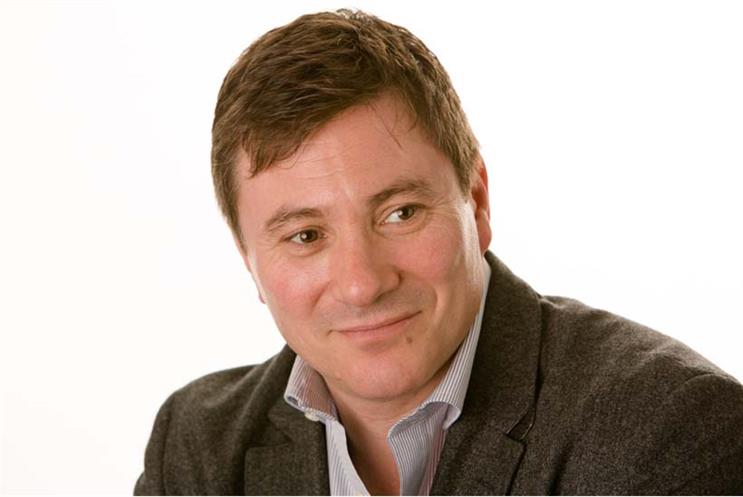 Jennifer Jackson, careers content editor at Brand Republic Jobs, spoke to Vincent Sitwell, founding director at Accord Group, to find out more about the role and what it takes to succeed in this fast-paced media industry.
'In accord' with digital
Media planning is at the heart of Accord's heritage but the agency and the role of the media planner has had to adapt to a major shift in the way users respond to offline media, in that it is inevitably becoming secondary to online. A digital-first user-centric approach is therefore key to the agency's success.
Sitwell explains why a consultative mind is one of the key requirements for the head of planning role at Accord. Digital is integral to any marketing strategy now and so our media planners have to be equipped to advise clients on their digital journey. They need to know how to ask the right questions to clients in order to arrive at the right answers."
Previously, clients have always known what they wanted through traditional media but now they're not so sure and they need more consultation than ever before in order to ensure they're user-centric rather than channel centric.
No such thing as "I just do media planning"
Accord deliberately maintains a flat structure; even the directors who started the company 30 years ago are still very hands-on. But one of the biggest things that sets this agency apart from other large integrated agencies is that employees don't get pigeon-holed into specific skill-sets.
"At Accord we don't get people saying "I just do media planning" or "I just do the copywriting", says Sitwell. "Everyone gets exposed to different media channels, so you gain the all-important multi-channel experience that is increasingly required in the media industry. This is important for your employee brand and it keeps your work interesting too."
Free-thinking and commercially savvy
The successful candidate for the head of planning role at Accord needs to be a "free thinker and someone who is innately curious about whether something is working and why", says Sitwell.
Working closely with the digital director, the head of client services and Accord's team of account directors, you will have the opportunity to shape Accord's narrative and the freedom to shape the agency's thinking.
You will have exposure to every department in the organisation so won't be working in a silo. Experience in managing people across different teams will be key to enabling the Head of Planning to pull together strong integrated plans.
"And it goes without saying that the successful Head of Planning will be commercially-minded. You will be required to demonstrate how your campaign will make a difference to the bottom line and how it will affect positive change in the business", Sitwell adds.
Accord operates in a fast-paced industry so they need someone who can stay abreast of the latest industry changes such as programmatic and mobile developments, while cutting through the noise to focus on what the company and clients really need.
Sitwell sums it up as follows: "There are many reasons why talented, driven people want to work for Accord. The office environment is fun and creative, roles offer a variety of responsibilities but most of all, everyone is focused on a strategic approach and relationship-building. Accord is all about generating direct response for our clients. Our teams provide an integrated approach to planning, buying, analysis and optimisation.
"Being able to stay up-to-date with trends and developments through expertise sharing and a range of training and qualification opportunities are just some of the benefits. Superb team spirit ticks all the boxes for me."