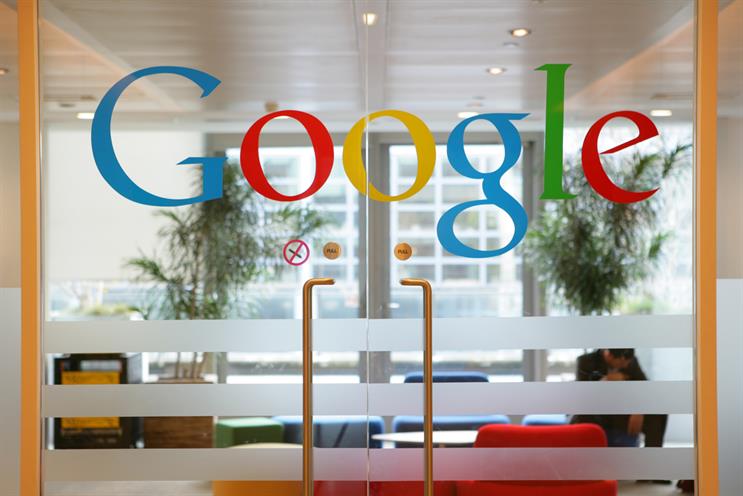 Attending conferences can sometimes make you feel guilty about taking time away from the office, but never with the incredible Google Zeitgeist in London – the annual conference about nothing in particular and everything of note; not a tech conference, or an advertising forum, a TV summit or any other single-issue gathering.
This year was about the big questions, and I don't mean share of national advertising revenue, second screen or social. No, it was two days covering eternal life, alien life forms, global politics, the criminal as entrepreneur, the pursuit of happiness and everything in between.
The next generation
The theme of Rethink. Reset kicked off with a sobering thought from the Dutch politician Frans Timmermans (pictured, below) – our children are the first generation since the Second World War to be worse off than their parents. The panel discussed the future of the next generation and what we can do now to support them.
There was broad agreement that rethinking what we do, taking risks and changing our approach is absolutely necessary – important for parents and, of course, for business leaders. Risk is a necessary component of positive change, summed up by Timmermans: "If we die, we die – but first we must live."
The Pleasure Principle examined the role businesses and individuals play in making each other's lives happier. The US psychologist Paul Bloom argued that too much choice makes you miserable. Managed choice is the ideal, whether that's in restaurant menus or TV platforms or programmes – an interesting pause for thought. He also claimed that people experience more pleasure watching a screen than anything else – agreed, telly makes me happy too!
The rise of cybercrime
Courage in a Connected World explored the increasing use of technology in war zones to predict and assess activity and save lives – tech as a force for good in anyone's language. The flip side of this progress is stark. Cybercrime is flourishing, with $45 million stolen from 20 countries in just ten hours and biocrime expected to be the next big challenge.
No wonder, then, that the FBI's fabulously named Futurist in Residence, Marc Goodman, said technology is now being employed to predict who will commit crimes and when. He said crime is international but handled at a local level – do we think in such a parochial way that even crime is now beyond our understanding?
Legacy with a difference
The Legacy session was humbling. I'd like mine to be the usual – good mum, good friend, good wife and not bad at her job. The Liberian peace campaigner and Nobel Prize winner Leymah Gbowee (pictured, below) elegantly stated the need for us to be bold, decisive and make a difference: "You can never leave footprints that last if you are always walking on tiptoe." What an inspiring way to sum up "think big".
Having dinner in a magical woodland with international leaders, academics and Jessie J was bizarre enough, but day two took an even more surreal turn, with events unfolding into weird and wonderful territory – some of it fanciful and some of it fact, but it was hard to know which was which.
The conversation continued around young people and what future we are leaving for them in Generation Tomorrow. Jack Andraka and Naomi Shah – the furthest thing from misspent youth you can imagine – showed that some young people are busily writing their own future.
These two dignified, engaging youngsters are at the forefront of treating disease and illness, showing that youth is no barrier to achievement and even the very young can teach us about the world.
The Way We Live illuminated just that and focused on those already reshaping the way they, and we, live. The designer Thomas Heatherwick had only one brief for the Olympic torch: no moving parts. His disregard for this shows what can be achieved when you ignore the brief.
Scott Harrison is another who ripped up the rule book. Ditching the lucrative nightclub business at 28, Scott has since dedicated himself to his organisation Charity: Water, having first asked himself: "What does the opposite of my life look like?" His great work has only come about from a clear-eyed look at what he was doing, how and, most importantly, why.
Looking to the stars
And so to the Star Trek to Zeitgeist panel. Well, where to begin? The Star Trek Tricorder is a reality – apparently, there are now immortal jellyfish (did I miss a memo?) and it's possible that we are not alone in the universe.
Astro Teller (pictured, below) of Google's Moonshot Factory talked about bravery and change, the impotency of small, incremental change and the idea of employing irresponsible people with responsible agendas – or, rather, Peter Pans with PhDs.
He summed up the challenges of making a better future for our children, ourselves and our industry: "What will you do with the power you have – will you make the brave and uncomfortable choices to create an exciting future?" Hard to predict, but let's hope so.

Fru Hazlitt is the managing director of commercial, online and interactive at ITV