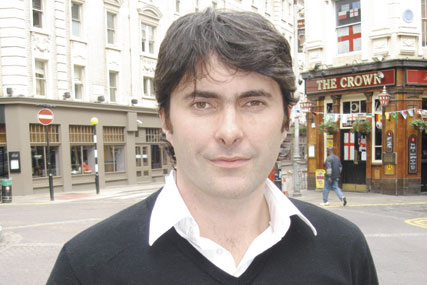 The agency hopes the unit may eventually become redundant because it aims to empower brands to take control of conversations with consumers themselves.
The London School of Economics social psychology lecturer Dr Asi Sharabi has been hired to head the new division.
BMB claims that it is launching the service as a reaction against current agency investment in social media, which it believes serves to "patronise and confuse" clients with "hollow expensive formulas".
Sharabi's remit is to develop social media programmes for brands that include training so that they can move to developing their own social media activity. Formerly a creative strategist at Poke, Sharabi has responsibility for ensuring that all BMB ideas, regardless of media, are inherently "social".
He will head the unit alongside James Denton-Clark, the group account director, and report to Andrew McGuinness, the founding partner. Sharabi will also work closely with Matt Gooden and Ben Walker, the creative directors.
David Bain, the BMB planning partner, said: "Just as you wouldn't outsource a conversation with your partner to a 'relationship media specialist', we think it doesn't make sense for brands to subcontract their voice. BMB Social is our way of helping brands take charge of their own relationships again."