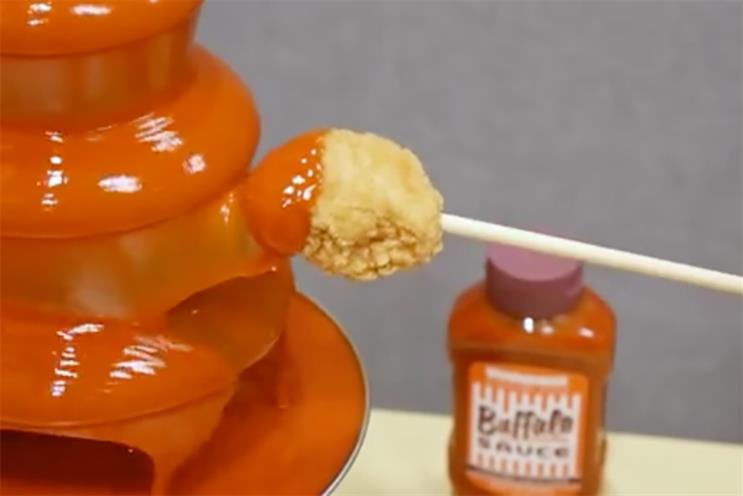 Last Thursday was 4/20, the unofficial holiday for stoners that has steadily become more mainstream. Brands, but especially food brands, capitalized on the day on social, knowing the cravings marijuana can cause. Perhaps it's no surprise then that fast food brands saw the most Facebook shares last week, even ones that didn't mention 4/20 in their posts. For instance, Arby's promoted its new gyros menu item and Whataburger displayed a fountain flowing with its buffalo sauce. Chipotle, on the other hand, did manage to slip in a 4/20 reference.
Unmetric, a social-media intelligence firm, uses an analytics platform to track brands with the highest amount of engagement for posts.
These are the brand posts that received the most shares of last week:
Kroger
The food retailer works with the World Wildlife Fund (WWF) to protect endangered species like sea turtles. This Facebook post is an effort to spread the world and raise money for the organization's global conservation efforts. In a 40-second video, a Kroger team is in Peru working on a fishery improvement project to limit danger to sea turtles. Kroger writes that for every person who shares the post, it will donate five dollars to the WWF up to $100,000. The brand made its goal; the post saw 49,995 shares, which equates to $249,975. The post also saw 1.2 million video views, 12,000 reactions and 603 comments.
---
Whataburger
Although Whataburger didn't mention 4/20 in its post, it posted on that date with a video showing its signature buffalo sauce flowing in a fondue fountain. In the post, which got 17,160 shares, the fast food chain announced that the sauce is now available at H-E-B retail stores. The post also saw two million video views, 17,000 reactions and 18,000 comments.
---
Arby's
Arby's--not afraid to embrace its geekiness--has seen a spike in social engagement in the past year and a half by targeting niche audiences. One of these includes anime lovers. This Facebook post from last Wednesday, references a character from "Steel Ball Run," the seventh story of the Japanese manga series "JoJo's Bizarre Adventure" who towers over the chain's new gyros. The post generated 16,543 shares, 49,000 reactions and 4,900 comments. Commenters were impressed with the reference, especially because the magna story has not come out in English yet. "They had to dig for this one," wrote one fan.
---
Wayfair
In a Facebook post that saw 13,509 shares, home decor retailer Wayfair shows off a cabinet that expands into a table in a timelapse video. In the post, the brand writes, "Party of two change to party of six? No problem! This nifty table expands to seat up to seven" with #YouNeedThis. The post also brought in 952,000 video views, 18,000 reactions and 1,300 comments.
---
Chipotle
Chipotle was able to subtly allude to marijuana in its post on 4/20. The fast food chain posted a photo of its chicken bowl with its burrito in the background and wrote, "Sorry burritos. Today belongs to bowls." Commenters appreciated the joke, with one writing "best caption ever," and another, "I love Chipotle even more." The post saw 7,800 shares, 30,000 reactions and 3,700 comments.