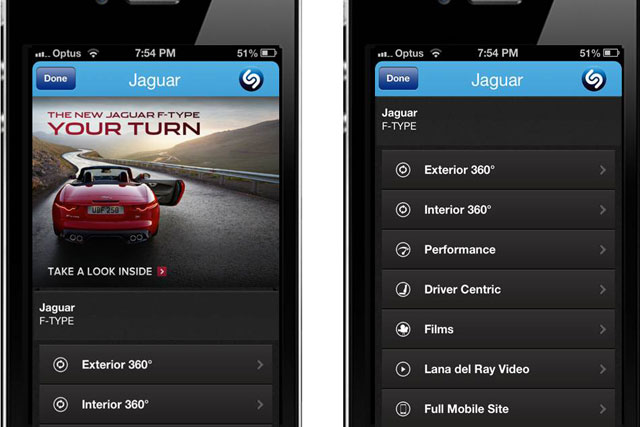 Old Navy used Shazam's sound recognition software to offer customers 25% off jeans, with an app that scanned music playing through stores' PA systems.
Fisher said: "The power for the retailer is they don't know who you are unless you are transacting at the cash registers. So what this does is present an opportunity for them to incentivise you to register with them or engage with them."
Along with gathering data on customers, Fisher claims Old Navy saw a week-on-week sales lift through the promotion.
Fisher said Shazam's retail offering has not been trialled in the UK yet because "we don't want to rush the retail side of this and take some time to make sure consumers really see value in it".
Brands could eventually be able to push offers to customers as they walk into stores, based on the TV ads they have watched. The data would recall the music recognised by the Shazam app during the ad breaks.
Fisher said: "From a technical perspective it is possible to do that but data protection and trust in the Shazam brand is that why I don't think you will see that full experience emerge for another two or three years.
"We wouldn't do it until we are absolutely convinced people who Shazam a TV ad really want to receive an offer or a promotion when they go into a relevant part of the retail store."
TV ads currently using Shazam integration include a Jaguar spot that allows users to use the gyroscope in smartphones to produce a 360 degree view of the new S-Type model on their phone.
Fisher believes the scale Shazam has will enable the company to effectively link up TV advertising with physical retail stores.
Shazam's growth rate is accelerating from 2012 levels and now has more than two million new users a week, according to Fisher.
In total Shazam has 20 million users in the UK and over 375 million global users, which, Fisher says, represents 5% penetration of the smartphone market.