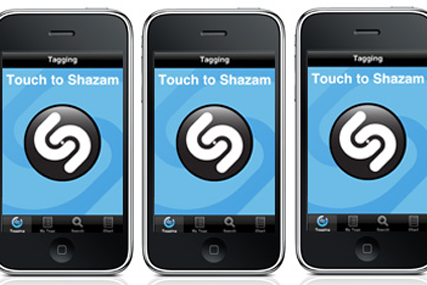 An enhanced version of the Shazam app will allow users access to a number of new features, including tour information for tagged artists, the Shazam blog and the ability to use Last.fm.
Using Last.fm, Shazam users can create their own playlists including additional songs by their tagged artists, as well as songs from other artists with similar styles and genres.
When a song is tagged, an icon will appear in the tag results page that takes the user directly to their playlist.
Shazam users will also have access to tour and ticket information for tagged artists. Users can now find out where their favourite tagged artists are performing, both locally and across 140 countries, using automated geolocation functionality.
The application also offers recommendations for local gigs scheduled for similar artists.