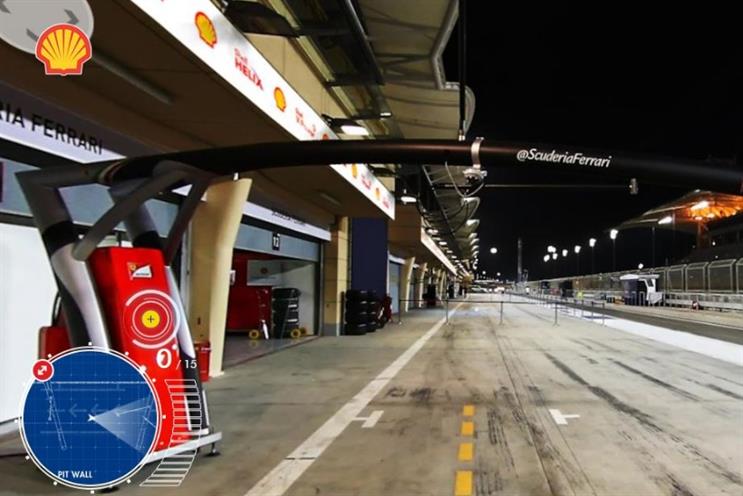 The app enables the viewer to look inside the private garage and to click on features that expand to give facts about the Ferrari and how it is prepared in the run up to races.
It also enables users to 'step out' into the pit lanes to watch the crew prepare for a pit stop.
The move is part of Shell's strategy to target younger and more digitally savvy racing fans.
Last month the brand kicked off a campaign called The Hunt to promote a technical partnership between Scuderia Ferrari and Shell V Power featuring former Formula One World Champion Kimi Räikkönen.
Brand: Shell
Client: Fiona Low, global head of digital communications
Agency: Iris and Edelman