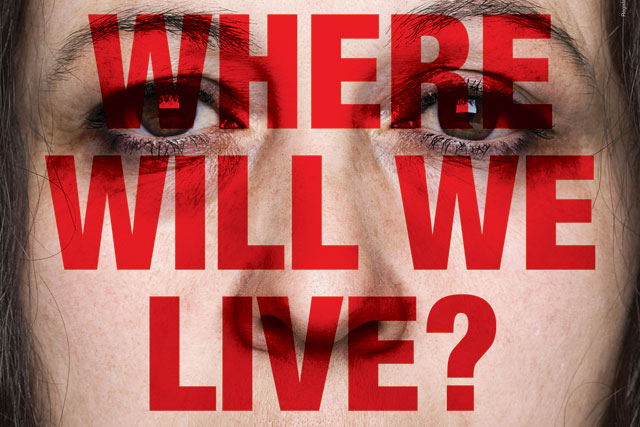 The campaign, created by Amplify and produced on a pro-bono basis, consists of three outdoor posters showing an extreme close-up of three people.
The posters will be up for six weeks in areas that have been identified as "hotspots" for housing problems. They will be supported by digital and mobile activity, with media buying handled by Manning Gottlieb OMD.
Each poster depicts a different challenge that can affect the security of people's homes when personal situations change, such as losing a job and the impact of paying off debt. The posters use the strapline "We can help".
Shelter aims to measure the impact of the campaign by tracking traffic to its website, www.shelter.org.uk, and by monitoring attitudes to housing in the areas the ads are running in.
Kay Boycott, director of campaigns, policy and communications at Shelter, said: "In these tough economic times, more and more people across the country are struggling to keep their heads above water and are in desperate need of our help.
"Fifty per cent of people don't seek external advice when they encounter housing problems, so our priority in this campaign is to increase the number of people coming to us for help and reaching a positive outcome.
"Visitors to our online advice pages have increased by over a third in the last year, proving that there's a growing demand for digital guidance. We hope the campaign will have a significant impact in showing people who have been hit by difficult times that help is just a click away, while raising the profile of housing issues further."
In March, Shelter released a humorous film starring comedian Sean Locke to raise awareness of the dangers tenants can face from rogue private landlords.