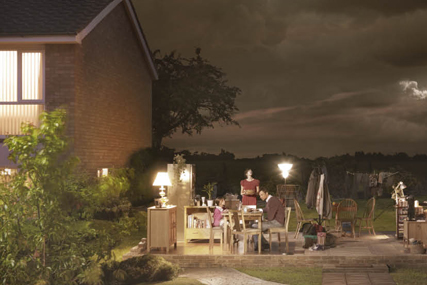 The campaign, "Disappearing Houses" by Leo Burnett London, will include posters on London Underground and print ads in newspapers and magazines over the next two weeks.
The ads, photographed by Blinkk, shows an ordinary family completely exposed after their home has literally disappeared, highlighting how quickly anyone could lose their home.
Campbell Robb, Shelter chief executive, said: "Every two minutes someone in this country faces the nightmare of losing their home. But as the Government prepares to slash housing investment and support, there is no question this will increase in the coming months."
"Our new advertising campaign launches at a time when millions of people are set to face real hardship and tough times ahead. Not only are we hoping to reach out to those who need our help but also increase support so that we can help as many future victims of the housing crisis as we can."
Gary Simmons, Leo Burnett board account director, said: "Hopefully this campaign will help more people to realise the severity of the housing problem in the UK and help those facing the nightmare of losing their home."
The Government is looking to cut the cost housing benefit by capping the amount any one family can claim and increase the level of rents social housing developers can charge, as a percentage of a property's open market rental value.