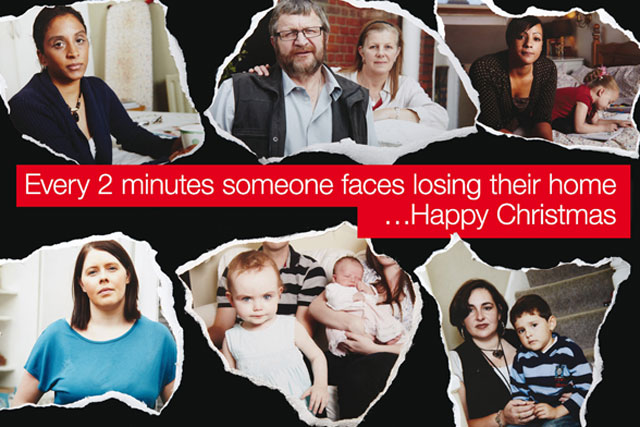 Created by Arthur, the print and outdoor campaign features six people and families who were either homeless last Christmas or who are living under the threat of homelessness right now.
The text in the ads reads, "What happens now? Are we going lose everything? Where will we go? What's going to happen to my children?", and encourages readers to donate £5 to help keep a family in their home.
The campaign spans London Underground panels and print ads in national newspapers and magazines, over the next two weeks.
Campbell Robb, chief executive of Shelter, said: "The reality is that anyone can lose their home, and as the real stories featured in our new ad show, all it can take is one small thing to push people over the edge.
"Our new advertising campaign powerfully shows how the threat of homelessness is tearing families apart.
"We hope this new advertising campaign will encourage more people to support us so we can be there for all the people who will need us between now and Christmas."
In September Shelter appointed Manning Gottlieb OMD to handle its media planning and buying account.
Follow Sara Kimberley on Twitter @SaraKimberley