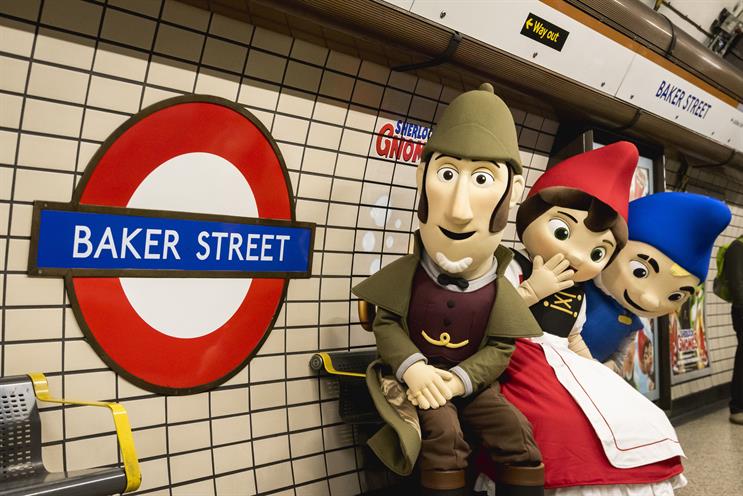 Gnomeo, Juliet and Sherlock Gnomes can be found on platforms and in the ticket hall, looking for clues to find missing gnomes and handing out activity sheets for children to help them solve the mystery.
The Sherlock Holmes silhouettes on the station platform have been turned into Sherlock Gnomes, and whiteboards feature tongue-in-cheek messages, such as "Gnome ward bound?" and "Gnome pun intended".
The public service announcements will also be made in the voice of Sherlock Gnomes. The work has been created by Exterion Live and runs today.
Graeme Craig, director of commercial development at Transport for London said: "This fun campaign is a great example of how brands of all sizes can use our stations in a creative and engaging way to connect with tens of thousands of people."