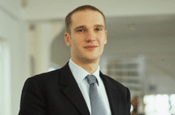 The move comes after news emerged last week that one of its biggest remaining clients, Invesco, was moving its business out of the agency. Shop lost its founding client, Mercedes, in a consolidation into BBDO last year.
The decision to close down will leave the agency's NFU and Thorntons accounts in play.
The agency will close at the end of May. Caspar Thykier, one of the agency's founders, commented: "As an independent agency in the current business climate we face we felt it was the right time to cease trading to safeguard the future of our staff and clients and be able to wind down the company in an orderly fashion. It's a sad day for us but sometimes you have to make the right decision and not the popular decision."
He continued: "We've had the good fortune to work with a group of really talented people both at the agency and among our client partners, and our priority is to see they all move on to even better things. We'd like to thank all the people at the agency, our clients and suppliers past and present for all the great work they've contributed to SHOP over the past seven years."
More to follow.