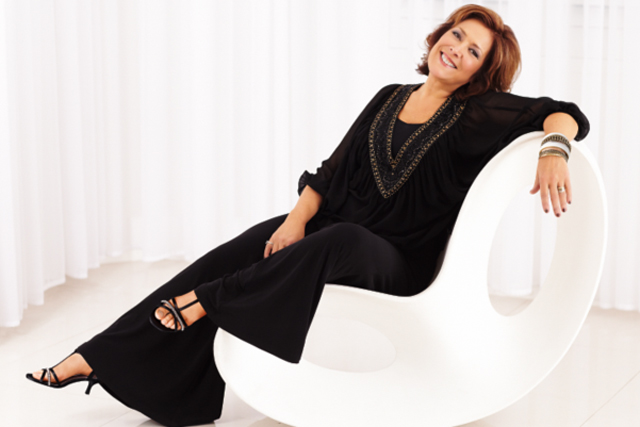 The Isme brand will launch on 8 January. Sponsored idents for the ITV1 show will screen from 17 January and the wider TV, digital and press marketing push begins in February.
The 'Loose Women' sponsorship was previously held by Mars brand Maltesers.
Gareth Jones, group retail director for Shop Direct Group said the marketing spend would be "heavyweight" and on par with the launch of Very.co.uk in 2009.
This could push the total marketing spend for Isme as high as £11m.
Shop Direct spent £9.5m on marketing for very.co.uk in 2010, £5.8m of that in TV ads. Maltesers spent £900,000 to sponsor Loose Women over the same period according to Nielsen.
Jones said: "We believe that retailers do not understand the over-50 market. For example, a size 12 dress will not be the same shape as for the teen market and our clothes will reflect this."
Jones said the over-50 age group is traditionally more reluctant to use the internet for transactions, but will use it extensively to research products. Isme has opted for a catalogue and website approach, he said, with around 20% of orders expected to come via the website, but this proportion is set to slowly rise.
The retailer will also stock homeware, menswear and childrenswear intended to be bought as gifts and will offer 450 exclusive product lines under the Savoir brand, as well as 15 established brands including Twiggy and Calico.
Idents running across 'Loose Women' will feature five "in reality" girls, who explain their frustrations at finding the right shapes and sizes for their age-group.
Bellingham, a regular 'Loose Women' panellist, will not appear in the idents but will feature heavily in the TV, press and digital advertising.
Jones said the new rules for product placement could mean Bellingham would be dressed in Isme clothes while appearing on 'Loose Women' and negotiations are continuing.
Addiction won the creative account and will produce the TV ads, while Carat handles the media buying. Agency Tim Neate helped with the creative and catalogue.
Separately Shop Direct has moved its Woolworths.co.uk ad account to VCCP, which also handles the Very.co.uk brand. Leo Burnett handles the Littlewoods account.