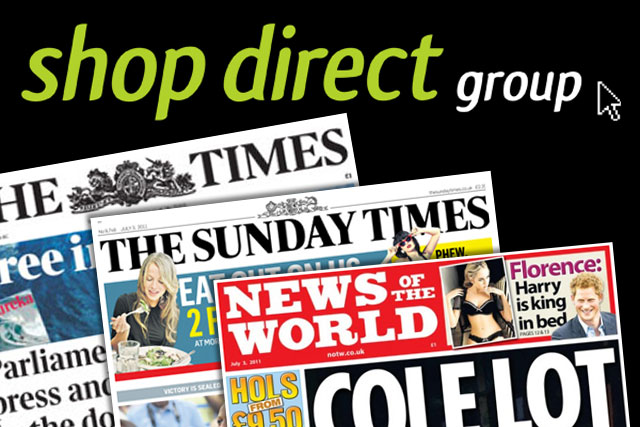 The withdrawal represents the biggest financial blow yet for Rupert Murdoch's News International and marks the first time an advertiser has publicly taken a stand against the media group itself and not just the individual title.
In the last 12 months to June 2012, Shop Direct spent £665,000 on NotW advertising and £1.65m in the Sun, according to Nielsen.
Shop Direct told Brand Republic: "We will not be advertising in any News International title until the police investigation is complete."
Shop Direct are wholly owned by the Barclay Brothers, billionaire owners of the the Daily Telegraph and Sunday Telegraph.
In another sure sign that pressure is mounting on advertisers to be seen to be taken action after organised and sustained petitions being generated by social media, Boots the Chemists is also said to be "in the process of the drafting an official release" that will confirm it has suspended its advertising in News of the World.
Boots is another Top 10 advertiser for News of the World, having spent £810,000 with the newspaper in the 12 months to June 2011.
The News of the World is the UK's largest weekend newspaper in terms of circulation, and is second only to its daily sibling The Sun in terms of total marketshare. It had an average print circulation of 2.65m in May 2011.
Its mass market reach makes it popular with many leading high street names. Rate card prices for a page of advertising in News of the World start from £48,000, although the average cost is likely to be closer to £35,000, depending on client deals established by their media agencies.

Paul Hayes, commercial managing director of News International, told Campaign yesterday: "We are communicating daily with all agenices and advertisers and are encouraged by their response in that the majority recognise that these are no more than allegations."