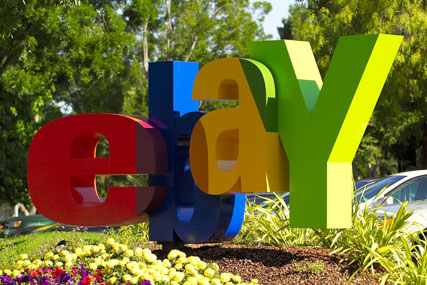 The eBay Christmas Boutique in Soho's Dean Street will be open on 1-5 December, staffed by a mix of eBay employees and temporary staff.
It will stock 200 lines of products from brands such as Zavvi, Debenhams and iwantoneofthose.com.
The only way to buy the products will be through the eBay mobile app. Cash and credit cards will not be accepted.
Buyers must scan a product's QR code with the eBay mobile app, which will take them to the relevant product page on the eBay website.
Staff will be trained to assist people download the app and help users open an eBay account. Smartphones will also be made available for shoppers.
The store is based around gifting and will be products will be stocked in sections. Dresses will be included in the "her" section, gadgets will be stocked in the "him" section and games consoles will feature in the "family" section.
A spokeswoman for eBay says there are "no concrete plans to open more" of the pop-up stores.
Follow Matthew Chapman at @mattchapmanUK