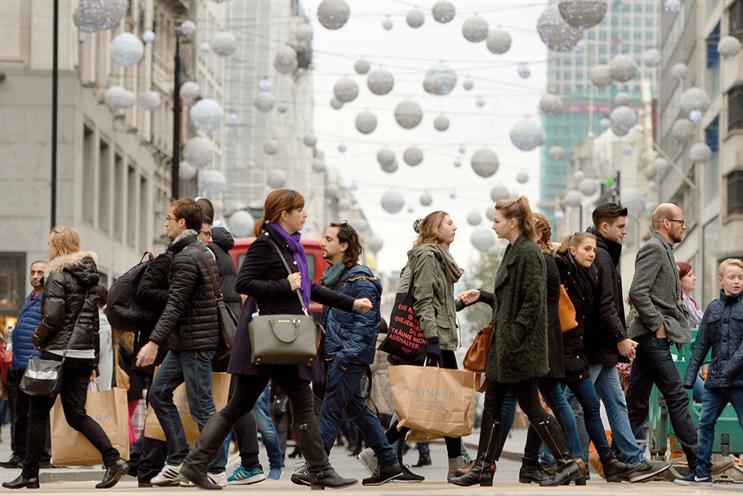 While adland has been seduced by the worlds of social, content and technology, a tangible trend has been brewing in the structure of traditional ad shops: the rise of shopper marketing.
Next month, M&C Saatchi will launch a shopper agency and has hired the former Arc managing partner Michelle Whelan to run it. In April, Publicis Worldwide bought the shopper agency Vivid Brand. In October last year, Abbott Mead Vickers BBDO launched its retail unit, AMV Red.
In the space of a few months, the previously unfashionable world of shopper marketing and activation – often brought in late in the day to answer tactical delivery needs for brand campaigns – has been invited to the top table.
It's as if the penny has finally dropped: the reason that clients invest marketing dollars in the first place is so that they can tangibly affect their business. And, for most brand owners, this is most markedly measured in sales and sales margin: selling more stuff for more profit.
So what has triggered this? Activation and promotional agencies have been a cornerstone of the marketing industry for nearly 20 years. Shopper marketing – the more evolved version of activation that focuses on "buyer" rather than "consumer" journeys – has been a defined expertise for more than a decade. However, when Dialogue (the agency that became GreyShopper London) moved into Grey at the end of 2012, we felt like trailblazers. So why are ad agencies bringing shopper specialists in-house now?
The change is being led by clients and is often associated with the increasing influence of procurement. It is not about stripping back fees but about streamlining rosters and reducing the number of suppliers a client needs.
The growth in digital channels also means that there are more ways of measuring business success than ever. This has shifted the client mindset, regardless of channel, to a greater focus on effectiveness: what do my campaigns actually do, and can I justify my decisions?
Another thing has become patently clear: it's not enough to do work that is famous. Don't get me wrong, this is still essential to total brand success. Delivering campaigns that drive emotional and cultural engagement is the essence of brand-led marketing. But there has to be an understanding of how that investment delivers a return and, invariably, this requires expertise of how to shift from telling people about a brand to getting them to change their behaviour. This is the essence of activation and shopper marketing: moving brands by moving people.
The most effective campaigns consider both fame and effectiveness at the same time. This means understanding not just what is going to catch fire culturally, but also what is going to engage shoppers and get them to shift their purchase behaviour at the moment of truth.
One example of this is our "sweeet" campaign for McVitie's – an idea that was born out of web meme culture but was also designed to enliven a dormant category in-store.
What is interesting about recent developments is not that advertising groups now own shopper marketing agencies – there's nothing new about adland sucking up skillsets to service clients – but that shopper thinking and creativity are working their way into the fabric of the work that ad agencies are doing every day.
Grey's success is testament to this; shopper thinking has been at the heart of our offer for the past three years. This approach is one of the key reasons why we won the Gillette shave-care global business. It's at the core of what we are doing for General Mills, Helly Hansen and Lucozade. And it's why we won two Grands Prix in Cannes for Volvo's Life Paint – a campaign that is distinctly integrated and takes a real product into retail spaces and into shoppers' hands.
There are fundamentals that will significantly influence the shape of a campaign – and the very core of any integrated work – if you consider the brand and shopper challenges together. For example, taking something as core as colour and understanding how this might work for iconic out-of-home activity as well as disrupting peripheral vision in supermarkets.
Our latest work for Lucozade Energy used bottle silhouettes and bright, bold colours, which meant we could use the same visuals effectively across nearly every media channel from a 48-sheet poster to a shelf barker.
I predict that shopper marketing thinking will increasingly move into the mainstream. Like digital, it will no longer be considered a separate discipline and will be what clients will expect from any agency that wants to lead their brand strategy.
At Cannes next year, expect to see the stage dominated by ideas that deliver both cultural fame and commercial effectiveness.
Rob Sellers is the managing director of GreyShopper London