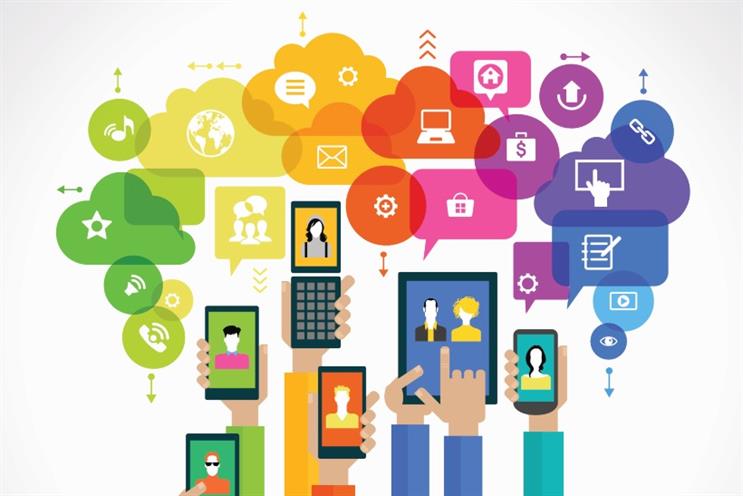 Shoppers are increasingly adopting myriad devices, ranging from PCs, laptops, smart TVs, tablets, smartphones and wearable tech, and using them to browse, research, compare prices and ultimately purchase goods, with 28% of consumers using phones to buy items and 20% using tablets.
DigitasLBi, which examined retailer trends across 17 countries, including the UK, US, Australia, China, India and Japan, found that, while ordering goods online is more popular than ever, bricks-and-mortar still plays a significant role in commerce, particularly in the UK. Over half (51%) of consumers from across the globe are using click-and-collect services, but that proportion jumps to 71% for UK consumers.
Smartphones in-store
Technology's relationship with physical shops also means that 85% of consumers use their smartphones while visiting a store, and 55% said that smartphones have changed the way they shop.
The 2015 Connected Commerce report found that thanks to a "significant rise in the use of connected devices, including wearables (with 17% of shoppers claiming to now own a wearable device) and an increase in social commerce", there is a growing onus on retailers to "personalise the shopping experience in order to boost sales".
Brands and retailers would be wise to take note of the fact that mobile is set to fundamentally change the retail experience
DigitasLBi argues that retailers should be capitalising on the growing consumer appetite for connected tech by personalising shopping experiences, with 62% of respondents claiming that they buy more and more often from those retailers that offer bespoke experiences.
Greater personalisation
Furthermore, 27% of consumers actively look for personalised offers when shopping online and 75% log in to e-commerce sites that cater to their own personal preferences.
The desire for greater personalisation extends into physical stores, with 70% of consumers saying they would engage with in-store connectivity such as GPS and Wi-fi tracking were they to receive customer benefits such as money-off vouchers.
The report also found that social media is having an increasing impact on buying habits. Facebook affects the shopping behaviour of over half (52%) of respondents, up from 36% in 2014; while Pinterest influences 46% of consumers and Twitter affects 36%.
Social commerce
Using social networks to make transactions is also growing in popularity, with 28% of social network users saying they have bought directly off a social platform.
Jim Herbert, DigitasLBi Commerce's managing partner, said: "We also know that 62% of smartphone users would be happy to use their devices to pay in-store.
"With the launch of Apple Pay in US and the growing number of start-ups in the in-store payment arena, 2015 could be the year of mobile payment. Brands and retailers would be wise to take note of the fact that mobile is set to fundamentally change the retail experience."
---
Recommended