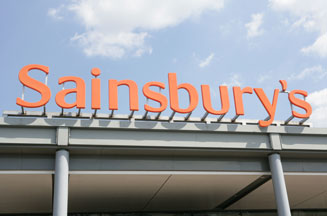 Three trial Sainsbury's Home Energy Centres will open this week in Camberley, Kidderminster and Leicester. Consumers will consult with EDF advisors about the best way to save money and make their homes more energy efficient.
The kiosks will support the launch of EDF's national sales line, offering sustainable heating and insulation products and services. Products on offer include solar rooftop panels and loft and cavity-wall insulation. The project, backed by the Energy Savings Trust, will roll out nationally if successful.
'There are lots of people who want to invest in renewable energy products but they don't know how or where to start,' said Sainsbury's commercial manager, Adam Zeiderman. 'By setting up our Home Energy Centres to complement the national order line, we believe we're bringing green technology a step closer to everyone.'
EDF's Natalie Washington says: 'Supermarkets are part of our everyday lives and we want to help make energy efficiency part of everyday thinking too. The aim behind the Home Energy Centres is to make this information, and other energy and money-saving solutions, easily accessible.'
According to Energy Savings Trust chief executive Phillip Sellwood, up to 10 million tonnes of carbon dioxide a year could be saved through micro-generation technologies by 2020.
EDF and Sainsbury's, both members of the Nectar loyal programme, have previously collaborated on the energy company's 'Read. Reduce. Reward.' service. It allows consumers to gain bonus Nectar points when providing readings to verify their energy usage.
Last month, British Gas and npower launched smart metre sub-brands named EnergySmart and smartpower respectively. Both products will allow consumers to enter their energy usage into an online banking-style site.