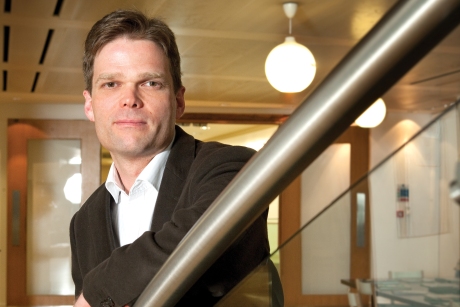 We all know what mobile has done for retailers - the impressive stats just keep rolling in. But using mobile to activate sales of brands in-store is a much harder nut to crack. As things stand, this represents a huge wasted opportunity for brands.
So far, the answer for brands seems to be largely through social media - Facebook, Twitter and YouTube in particular. Social media has helped FMCG brands to have personal conversations with consumers, allowing them to nurture advocates and try out new product ideas.
Brands are missing a trick when it comes to addressing the mobile audience. More than 50 per cent of social media activity is now coming from mobile devices, yet brands fail to recognise this. When viewing brands on Facebook via a mobile device, pages are stripped down to just the Wall, Info and Photos, and this is not enough.
We ask brand owners to think of mobile from every angle. What happens when you access the Facebook URL from your smartphone? What happens if a customer finds you through a mobile search - is your website ready to deliver an engaging mobile experience? The answer to the latter in most cases is usually an overwhelming "no". It is frustrating because it is basic stuff.
For example, a search for "Coke" on mobile provides both a sponsored link and an organic result for cokezone.co.uk. The organic link takes you to a mobile site that allows you to redeem a code, but the sponsored link takes you to a London 2012 Coke desktop site. In the UK, 165,000 people search for "Coke" on their mobiles every month. Is the brand really maximising its Olympic opportunity on mobile?
Brands must map out every user journey available to consumers and provide them with an experience optimised for each channel. Sometimes this will be a mobile microsite for a specific campaign or it could be a bridge to take them elsewhere. For example, Pepsi.com takes you to a mobile splash page inviting you to join the conversation on Facebook. It is not an amazing creative execution but it works.
Once the mobile foundations are in place, how do brands engage with consumers in the retail environment? We are starting to see some good cross-channel campaigns where mobile is used as the glue that connects offline to online. Retailers such as Diesel have used it effectively to allow customers to scan QR codes for products in-store, which then creates a "like" and a post on the customer's Facebook page.
Most brands don't have the same touchpoints as retailers. They need to focus on other techniques within retail. Occasionally, brands have an opportunity to do point-of-sale or shelf-edge promotions but, most of the time, their main opportunity is on-pack. Many brands have experimented with on-pack QR codes and recent research suggests that most of the scans are done at home where consumers feel less conscious about engaging with a physical product. This also applies to augmented reality, where brands urge consumers to scan and overlay a 3D experience. While these campaigns will raise brand awareness, few consumers will scan products in public and they certainly won't in-store.
Ensuring brands have 360-degree mobile coverage is a hygiene requirement in the UK, especially now as 53 per cent of us have smartphones.
However, using mobile to activate FMCG sales in-store is becoming a holy grail. UK consumers do not appreciate push marketing via mobile. Instead, they want to be in charge, pulling down promotions and offers whenever they want.
At JWT, we are working to understand how our brands and our retail clients can influence consumers in the retail environment. The key to success is retail partnerships; getting the value exchange right and making it as simple as possible for the consumer. Always put yourself in your customer's shoes and ask: "What's in it for me?"
Some retailers will soon encourage customers to "tap and check-in" by placing near-field communication readers at the entrance to their stores. This might launch a companion shopping app with free Wi-Fi or it could be a mechanism for brands to deliver tailored promotions and offers.
With plenty of mobile innovation set for 2012, we expect to see three key themes for brands in retail: Wi-Fi advertising, gamification and loyalty 2.0.
Wi-Fi advertising
As more stores begin to provide free Wi-Fi for customers, we will start to see some great inventory for brands to advertise on in-store log-in pages using both pre-roll video and rich-media formats. Mobile advertising has come a long way in the past year and giving brands the opportunity to deliver offers and promote products during the weekly shop is a definite win.
Gamification
All consumers love games and it has now become the UK's largest-grossing entertainment industry, ahead of film and music. Good examples include Weetabix, which created an iPhone/iPad app that allows children to play an interactive game at the breakfast table. In this form, it represents good brand engagement, but the next level will involve multiple channels, unlocking rewards and much more.
Loyalty 2.0
Loyalty cards and schemes are popular among all demographics but, to date, they are often clunky and involve us carrying multiple cards - in most cases, they are left at home and often forgotten. Google Wallet, NFC and other upcoming retail initiatives will enable brands to deliver proper loyalty schemes for the first time, opening up a whole new world for marketers. When these schemes become simple to use and the incentives are good enough, you may well be buying your favourite chocolate bar more often.
Mobile web is the best place for brands to start as it welcomes every type of mobile user. This approach allows brands to develop a dedicated mobile marketing ecosystem using resources that already exist within their digital marketing teams. Interactive mobile advertising, mobile search, QR codes and even SMS will all drive traffic to a brand's mobile site if the campaigns are executed properly. At present, click-through rates on mobile are significantly higher than desktop while the cost per click is generally cheaper. Why wouldn't you spend more of your marketing budget on mobile when things are this good?
Gavin Crouch is the head of mobile strategy at JWT London
POINT OF VIEW
iPhone or Android?
Android will win by volume but I will probably still have my iPhone.
When will HTML5 kill off the app?
No-one will notice when it does. Consumers will still think and feel as if they are downloading apps from the App Store. App and web developers care deeply about technologies; integrated agencies and consumers care more about experiences.
Which brands could knock the iPhone off its perch?
Brands people trust with a vast, loyal user group will leverage their services and make the device irrelevant, as Google, eBay, Amazon and Facebook are doing. Apple could knock itself off the perch if it doesn't open up more to them.
In five years' time
My job won't exist. I'll be a digital strategist. It will all be the same.