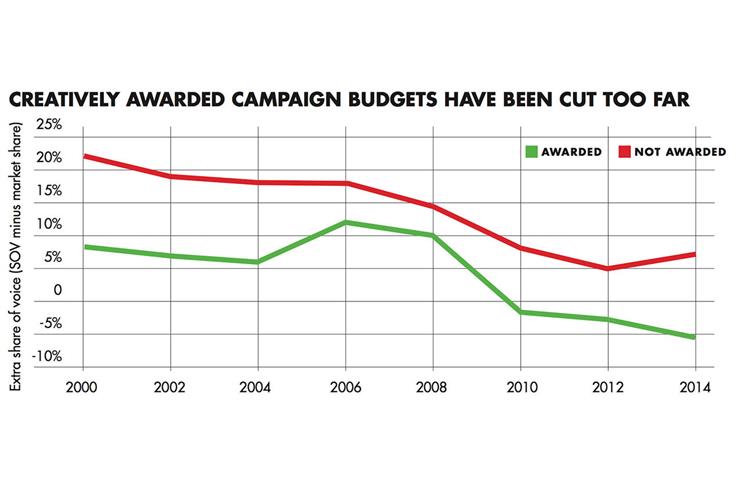 The study shows the number of campaigns in the IPA Databank with a short-term goal grew from 7% to 33% between 2006 and 2014. And the number of creatively awarded short-term campaigns surged to 45%, with judges apparently rewarding short-termism.
This is despite short-term creatively awarded campaigns being less effective as their crucial fame effects take time to build and exploit.
In 2010, the IPA's effectiveness ratio of creatively awarded campaigns was 12:1 – so, for every unit of campaign investment above equilibrium, creatively awarded campaigns drove more share growth annually than non-awarded ones. The ratio is now at 6:1.
The previous report (published in 2011) had shown levels of IPA campaign effectiveness improving before the financial crisis, partly because of the impact of new digital channels.
The IPA also said it has seen a sharp drop in real budgets behind the campaigns, with extra share of voice – the difference between share of voice and market share – having fallen by about 12 percentage points since 2006.
Creatively awarded campaigns have been more badly affected by lower real budgets and, for the first time in 20 years, their share of voice is less than their market share.