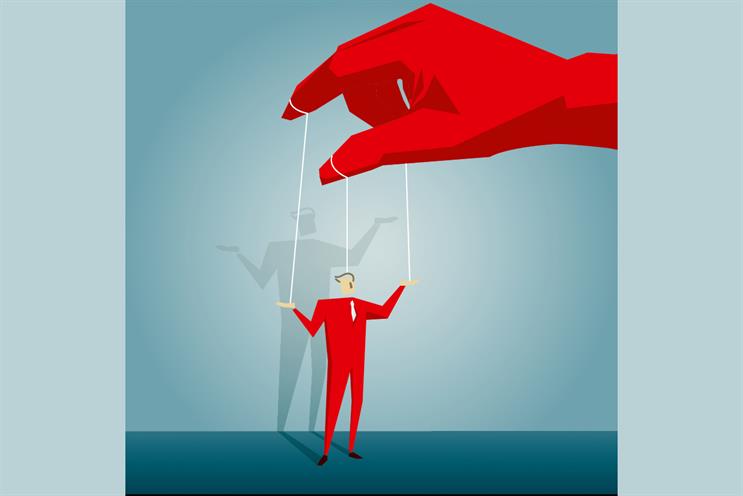 If you want to create consternation in a meeting, ask everyone to tell you how advertising works. If you want even more consternation, get everyone to tell you exactly why they think that. Where did those ideas come from? Who came up with them? What is the evidence that they're true?
Eventually, once the consternation has died down, you'll probably want some answers. You'll want to summon someone into your meeting who has spent a long time looking into this stuff, someone who has worked on some of the best advertising in the world, someone with a curious mind and an easy explanatory style – one of the legendary planners.
What you want is Paul Feldwick. And you just might be able to get him. But what you can definitely get is his new book, The Anatomy Of Humbug: How To Think Differently About Advertising. If everyone in your meeting had a copy, you would have a much more productive discussion.
I asked Paul about his book. He says his aspiration "is that it may help people to have better conversations about advertising, and so enable them to produce more effective work with less agony".
He helps to do this by explaining not how advertising works but why we think what we think about how it works; where the various theories and ideas have come from and how they have taken hold. In doing this, he sidles very close to answering the fundamental question.

Jeremy Bullmore gets at this in his foreword: "I think Paul sells himself short when he says: 'This is not a book about how advertising works. This is a book about how people think advertising works.' And so it is; but, by catalo­guing the many different thoughts and theories that advertising has attracted over the past hundred years, and by continually returning to advertising as it is rather than advertising as the theorists would like it to be, he reveals the reality far more usefully than if he had set out specifically to do so."
I wondered why there is so often this tension between "how advertising is" and "how the theorists would like it" – why are we so keen for there to be rules and how come so many of the rules are unrooted in empirical evidence?
Paul suggests: "A central theme in most organisations is a desire for the appearance of predictability, rationality and control in everything they do. Applied to advertising, this favours simplistic linear theories of how it works and simplistic linear processes for creating it.
"The need to believe in all this is so strong that it makes it frequently impossible for the people involved to see what's in front of their faces – that most effective advertising works in ways that are not simple to analyse and comes out of emergent and fluid processes. Which is not at all the same as saying that it can't be talked about, or doesn't involve strategic thinking, or that you reject research.
"But it does mean that the process of creating advertising inevitably involves anxiety; it's the attempt to avoid that anxiety, rather than work through it, that so often gets in the way."
But, since you lot are so impatient, I nudged Paul into being more specific and giving us three rules of thumb for making effective advertising, based on his work for the book. He came up with these:
"First, it's better to advertise with energy, confidence and conviction than agonise too much about optimisation or getting it right. The strength of the 'salience' or 'fame' model is that it explains how advertising can be very effective, even if people don't much like or understand it, as long as you do it consistently and distinctively. It's possible to do better than this, but it's also easy to achieve less if you try to be too clever.
"Second, never lose sight, in imagination or reality, of the responses of the real-life people you are trying to communicate with. The subtext of both the 'salesmanship' and 'seduction' schools is that you need to understand the people you're trying to influence and, if you succeed in doing that, either can be the route to effective advertising. Or, if you don't understand them, either can be a total flop.
"Third, if you find yourself inhibited by the thought that advertising is art or science, persuade yourself that it may be nothing more than showbusiness. That's why I liked to end up with PT Barnum – not that he knew all the answers, but he was good at getting on and doing it and didn't take himself too seriously.
"And I make the point in the book that all the major figures I mention – Albert Lasker, Rosser Reeves, David Ogilvy, Bill Bernbach, Edward Bernays – were all, themselves, talented 'humbugs' in a good sense. And they had that rare knack of getting their clients to walk through walls."
That's why, when I asked Paul which of the various theories he would use to promote his book, he went all the way back to the beginning of modern publicity. "It's probably back to Barnum – I'd like to get people talking about it, arguing about it, generally excited about it," he responds. "Today, we talk about 'word of mouth' and 'going viral', but Barnum knew how to do all this 150 years ago – he called it 'humbug'."

Russell Davies is the director of strategy at the Government Digital Service
In a nutshell...
The Anatomy Of Humbug: How To Think Differently About Advertising is a book to make you think about how you think. Specifically, how do you think advertising works and why do you think that?
It takes you on a historical tour of advertising thinkers and advertising ideas, from PT Barnum (who enthusiastically endorses humbug) through Rosser Reeves and his unique selling proposition to those who think brands should just strive for "fame".
It looks at how these ideas have embedded themselves in advertising practice, it considers how much evidence supports them and it points out their effects on the work we do. Along the way, we get portraits of some of the most colourful characters in the history of marketing, thoughtful analysis of their ideas and useful pointers about how to build better advertising.
Ultimately, Paul Feldwick nudges us towards the conclusion that there is no single universal truth about how advertising works but that, if we pursue it with enthusiasm, energy and an open mind, we will do better than obsessing about every little detail.
The Anatomy Of Humbug: an extract
Perhaps I can sum up my thoughts about propositions and "reasons why" like this. The idea that there might be a proposition and that there might be a "reason why" in your ad is exciting. It opens up possibilities. The idea that there has to be a proposition or that there has to be a "reason why" in your ad is deadening. It closes down possibilities – and it may force you into talking nonsense.
And while we've been taught to think exclusively about the idea of the "proposition", we've largely forgotten that we could often more usefully think in terms of the "story".
Propositions and stories are very different and we respond to them very differently. It's easy to argue with a proposition; it's impossible to argue with a story. Stories are generally far better at getting and keeping our attention, involving us emotionally and lodging material in our memory – this is why great teachers throughout history have often used them.
The idea that there has to be a proposition or 'reason why' in your ad is deadening
Journalists instinctively search for the "story" – there's no reason that we in advertising shouldn't do the same.
From 1928 onwards, James Webb Young spent a lot of his time at his ranch in New Mexico. Here he produced and sold, mostly by mail order, "Old Jim Young's mountain grown apples" – for which, of course, he wrote the ads himself. One year, a severe hailstorm struck the orchard, giving the apples a brown and spotty surface, though they still tasted perfect. Thousands of dollars worth of fruit risked either being sold cheaply as seconds or being rejected by disappointed customers.
For some days, Young was at a loss what to do. Then he woke in the night with an idea. When each customer opened their box of apples that year, they found a card inside reading as follows: "Note the hail marks which appear as minor skin blemishes on some of these apples. These are proof of their growth at a high mountain altitude, where the sudden chills from mountain hail storms which these apples receive while growing help firm their flesh and develop the fruit sugars which give them their fine flavour."
No-one asked for their money back; indeed, many specially requested "hail-marked apples" the following year.
Is this a proposition or a "reason why"? Is it a brilliant strategy or a brilliant execution?
Or is it just a good story – told in human language, as used by one human to influence the perceptions and behaviour of others? And is that something too many writers of advertising have forgotten about?