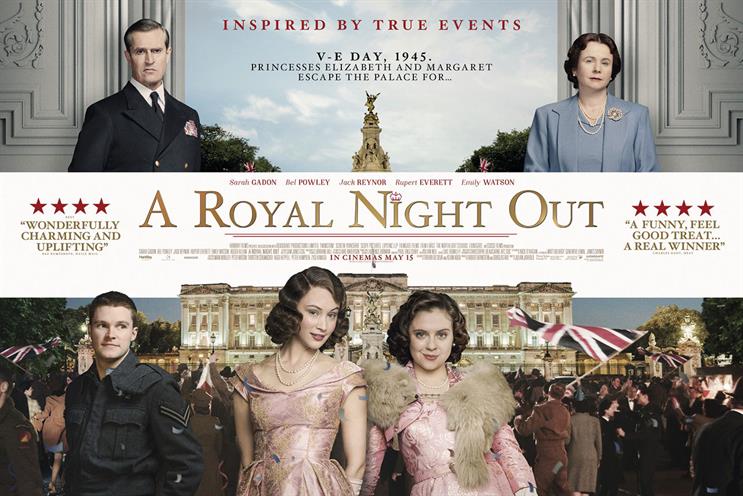 Congratulations to Trevor De Silva – a former J Walter Thompson creative director has achieved success as a screenwriter. De Silva, who also worked for Hooper Galton and Simons Palmer Denton, wrote A Royal Night Out, a comedy drama released this month starring Rupert Everett and Emily Watson. De Silva still freelances as a copywriter and his film influences include Alfred Hitchcock, the Coen brothers and "absolutely everyone who gets off their arse and makes a short or low-budget feature". Rumours that De Silva's insight into how wealthy aristocrats like to let their hair down came from nights out with JWT's management are unconfirmed.
Payday Mayday
Diary has caught wind of a fascinating request in an RFI sent by Samaritans. The charity wants shops to disclose any clients that could be "seen to present a risk to the reputation of Samaritans". The document names payday lenders as an example of such risky clients. While this may be an uncommon hoop to ask agencies to jump through, it's easy to see the logic behind it: Samaritans deals with people at their lowest and it doesn't want to share an agency with a client that could be a reason for them feeling that way.
Copywriters?
Diary regularly hears of copycat ads and is always sceptical because, well, who ever has an original idea? But this week's letter writer was rather insistent. The Middle Table Productions producer Nick Frost (no, not that one) says that "history", Ryanair's new ad by Dare, is uncannily similar to one he created for Google. Frost wrote: "We're not suggesting any impropriety – in fact, we are quite pleased that much larger and more established organisations than us could deem a similar idea suitable for a national ad campaign. Imitation – even accidental – is the sincerest form of flattery." Coincidence? You decide: http://tinyurl.com/n9afpq2.