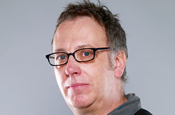 The creative was in the latter stages of contract negotiations about taking the top creative spot at the agency.

However, after weeks of discussion, Silburn made the decision earlier today to stay at Saatchis. No reason has been given for his choice.

TBWA\London will continue to look for an executive creative director to replace Steve Henry, who left the agency in July last year.