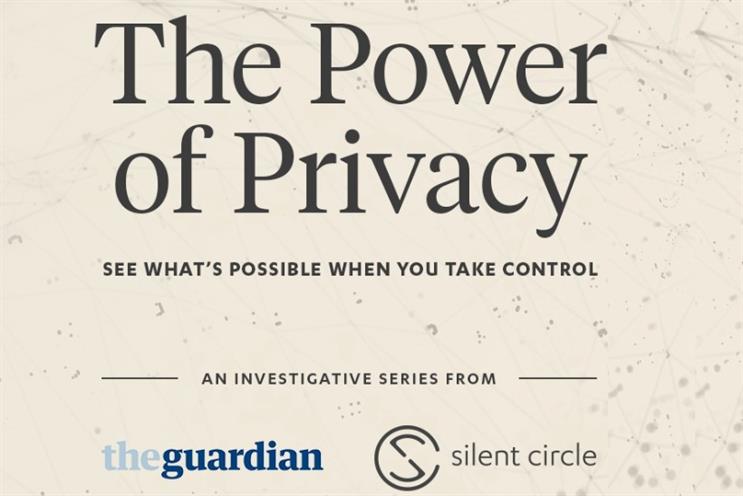 During the six-month campaign, the Guardian will post an "editorially independent" series of articles examining the state of online privacy today, plus thought leadership pieces from Silent Circle. The campaign was brokered by Guardian Labs, the newspaper's native ads division.
The pieces will be labelled as sponsored content, and go live on the Guardian's Media and Technology professional network, plus its Technology section.
Silent Circle is the Swiss-based firm behind the Blackphone, marketed as the first super secure smartphone.
The company has risen to prominence in the wake of revelations by American whistleblower Edward Snowden of widespread spying by the US and UK governments.
Almost all UK coverage around Snowden's revelations stemmed from the Guardian in 2014.
Rob Smith, Silent Circle's CMO, said: "The goal of this project is to turn the conversation around privacy from one of fear to one of positivity. To explore what privacy makes possible for people, and for enterprise businesses in particular.
"The Guardian is the ideal platform as they have been instrumental in bringing important privacy-related stories to the public's attention."
In an interview with Marketing earlier this year, Guardian Labs MD Anna Watkins said the company would only partner with "authentic" brands, which would not alienate readers. Other brand partners include Unilever, insurers Beagle Street, Direct Line and EE.
---
Recommended