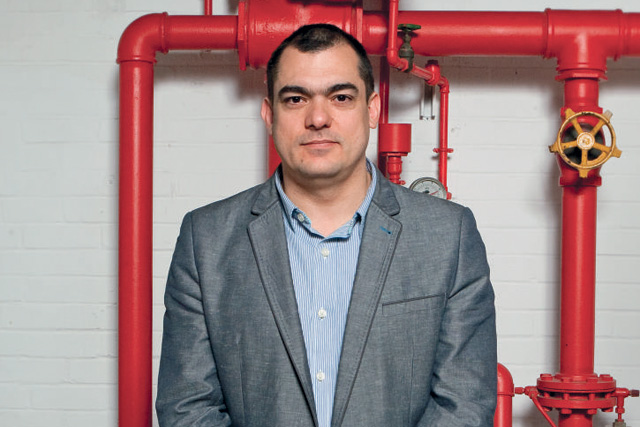 We all like a smart solution to a tricky problem: a silver bullet, an instant fix, a brilliantly simple remedy hiding in plain sight. Where mobile is concerned, responsive design – that much-touted mobile cure-all – appears to be such a solution.
Every mobile-aware brand will know what problem responsive design addresses: mobile sites that offer poor customer experiences, unsatisfactory branding and little reflection of the wonders that await on the proper, grown-up web version of the same site.
Responsive design proposes that a single set of HTML pages, governed by style sheets and media queries, can flow and reorganise content smoothly, whatever the device. Brands have been throwing themselves into the process and all their mobile engagement problems have been immediately solved. Who would have thought it could all be so simple?
Well, it isn't. Having seen brand after brand credit improving mobile results to the wonders of responsive design, I would like to make a couple of observations.
First, it wasn't just responsive design that fixed your misfiring mobile site; it was the act of finally sitting down and figuring out exactly what you wanted your site to accomplish. Second, the simplicity and elegance of responsive design could be the very thing standing in the way of making your mobile site perform better still.
Let's return to first principles. A mobile site should be familiar in its branding and consistent in its message. In that sense, responsive design often does its job very well.
But just because many of us use the web wherever we are and on whatever device we happen to have to hand, that doesn't mean we always want exactly the same experience. Yes, my sister recently bought a sofa on her phone much in the same way she would have done on her laptop. It's from John Lewis – she saw it in store, she has confidence in the John Lewis brand and can send it back if it's not right. But this is not typical.
Increasingly, there are many different contexts to our web behaviour. When we search for a restaurant or a hotel from our desktop, we are likely to be looking ahead to the weekend. When we do the same from our phone, we may want to find a meal or a room for tonight or maybe right now. So, while a desktop site might prefill its booking form with this weekend's dates, a mobile site will convert better if it assumes you are talking about today. And it can be made to work harder still by recognising that you'll want directions or a map sooner rather than later. Already, responsive design doesn't look quite so responsive, especially when the user's journey starts to differ from one platform to another.
If brands want to set their sights higher than simply reflowing a set of templates down through their web real estate, they must recognise that each site needs to be designed with subtly – and sometimes significantly – different actions in mind. It follows, then, that responsive design should be used where it makes sense, but not necessarily across the whole site.
Designing for these different contexts is not simple, either. If I'm stuck in a hotel room, I might use my smartphone as a conventional internet terminal, because it's all I have. It's a completely different scenario to the "walking past Starbucks and being offered money off a coffee" cliché we hear repeatedly. The phone may be the same in both cases, but the context is not.
Brands today can call on more data than ever to understand their customers, learn how they think and how they operate, and pour that thinking into their web design at every level, on every device. Some have already done so in the name of responsive design and may not have realised that it's the application of insight and structured thinking that is really making the difference to the experience.
Mobile internet use, via smartphones and tablets, grows by the month and is in the process of turning all our preconceptions about our web habits on their head.
When we talk about flowing content from a desktop site "down" to its mobile equivalents, consider the fact that my tablet screen has a higher resolution than the computer on my desk and my smartphones have cameras, GPS and accelerometers that make my laptop look distinctly old-fashioned. Hand-held devices are more than just tiny versions of the computers we know; in many ways, they are more powerful machines.
The effective mobile websites of the coming years will construct experiences around the capabilities of these increasingly astonishing devices, which is another reason content that flows "down" may not even be the right content at all.
The organisations that realise this are already building mobile sites that recognise what we want and are using the right frameworks to deliver the experience we expect. The bad sites, meanwhile, are invariably those that were screen-scraping a desktop site and squishing whatever fits into a smaller screen.
Mobile users need more than that and brands are beginning to learn that, if they make the effort to give it to them, it will pay them back in spades.


Point of view
The most recent apps I've bought are… the Pompeii app by the British Museum, Pebble app (for my Pebble watch), Mailbox, Tempo and about a hundred photography apps.
A great mobile site is… Weathercube and Forecast.io. Two sites that use HTML5 and gestural interfaces to make weather interesting.
My next phone will be… a BlackBerry Q10 (on order). Beyond that, I've no idea. I carry a Sony Xperia Z, an iPhone, a Nokia 808 PureView and a Nokia Lumia 920 – one of each operating system, basically. Plus many more in my drawer.
A mobile ad I like is… the new Google ROI campaigns that help raise awareness that it's not all about click-through rates.
Ilicco Elia is the head of mobile at LBi