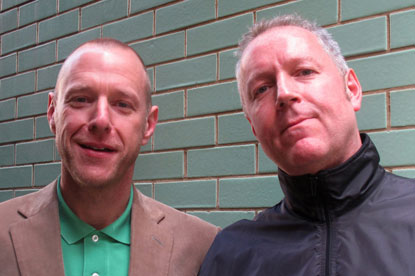 He will work alongside the agency's creative director, Rob Macdonald, on clients that include Nokia, BMW and Bacardi.

Brotherson joins from Kindred, the agency formed earlier this year by the merger of Mustoes and the PR agency Geronimo. He had previously been the Mustoes creative director.

Brotherson began his career at the then Still Price Court Twivy D'Souza before a two-year stint at Young and Rubicam.

He had two spells at JWT, where his credits included the Smirnoff autocue film, in which the managing director of a major company stuns his staff by calling for more days off.

Brotherson also worked at Lowe London and the Leith Agency in Edinburgh, where he helped create the Standard Life campaign featuring a talking baby. His Stella Artois Bock work has won Creative Circle silver awards.

Macdonald said: "I approached Simon first and foremost because I know he's an exceptional creative talent. Discovering his passion for through-the-line communications made our decision to offer him a job one of the easiest we've made."

Brotherson said: "Big advertising is no longer about TV and posters but truly great ideas and integrated solutions. KLP has already taken the lead in this."