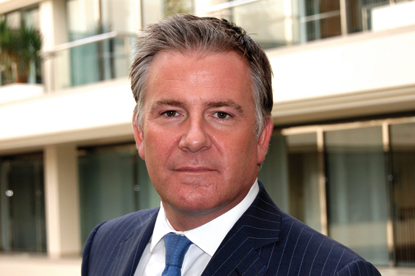 Simon Davies was advertising director of The Mail on Sunday for four years before he joined the Evening Standard in 2008.
Fielding took on the role at the owner of The Independent and The Independent on Sunday in April last year.
Simon Kelner, managing director of The Independent, said: "We are very sorry to lose Daryl, who is one of the best strategic thinkers in the business, but in Simon Davies we are fortunate to have landed a man with wide experience and great energy who, I'm sure, will build on the foundations laid by Daryl."

Simon Davies, said: "I'm absolutely delighted to join The Independent stable. These titles have held their own in a difficult commercial environment, and I'm very much looking forward to the challenge of taking them on to the next level."
Fielding's appointment was seen as a bold move as Fielding, a former managing partner at Ogilvy, came from an agency background with no previous newspaper experience. Commercial initiatives Fielding has presided over included distributing a Red Bull-branded magazine, The Red Bulletin, with The Independent.
Fielding said: "I have thoroughly enjoyed my time at The Independent and Independent on Sunday and wish the papers every success. I am leaving behind a hugely professional department, who I am sure will respond to new leadership."