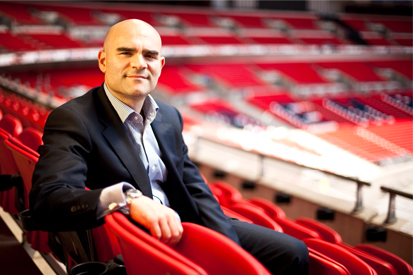 Freedman, who has held the role at the FA since 2007, will take up the role of head of sponsorship at O2, overseeing its partnerships with AEG who own and run The O2 arena, and with the RFU and Arsenal football club.
He will also head up the O2's activity across its music portfolio, through its 12 O2 Academies.
Freedman who reports to Julian Eccles, the FA's marketing and communications director, joined the Football Association from Coca-Cola, where he had worked as football marketing manager for three years.
Freedman replaces Mark Stevenson, who was promoted to head the mobile operator's new segment marketing division last November. The position of head of sponsorship had been vacant since the internal move.
Prior to his time at the soft drinks company, Freedman held marketing roles at Dairy Crest and Nestlé.

During his tenure, the FA launched the Respect campaign, a football-wide initiative to improve behaviour in the game; its first TV ad, and a number of fan and participation-based initiatives, including England Football Day.

The news follows last week's announcement from long-standing partner, Nationwide, that it is 'unlikely' to renew its 11-year sponsorship of the England football team. The building society's deal expires next month, having signed a £20m agreement over a four-year period.

Last month, the FA managed to secure a one-year extension from FA Cup sponsor E.ON, which had previously announced it was ending the deal this summer as part of a "change in sponsorship strategy".

In February, the FA and Kick It Out, which promotes equality and diversity in football, postponed a campaign to tackle homophobia in the sport. The decision was made amid scandal involving members of the England team.
The FA will shortly begin a recruitment process to replace Freedman.