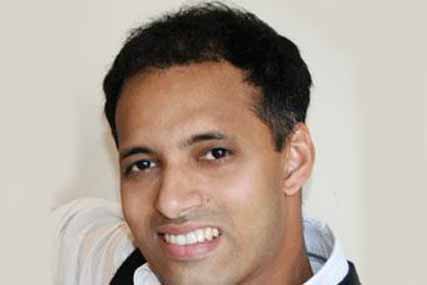 "When I joined Mudra, my mandate was to improve the agency's creative reputation in the south and set up a competent creative team. I feel satisfied that, that mandate has been fulfilled," he commented.

Mudra's South office has been nominated Agency of the Year two times in a row at the Pepper Awards, down south and Simon says their creative reputation is the best it has ever been. Mudra south won three metals at Cannes in two consecutive years, and added two metals at Spikes Asia last year. Some of the prominent wins that the agency's south operations has notched up in the last one year include The Week, Amrutanjan, Jockey, Nippon Paints, Ashok leyland and CavinKare among others.

Personally, he believed it was time to move on.

"I felt it was time to move on to the next challenge. Sri Lanka in one word represented opportunity to me. Post-war, it is seeing a lot of optimism, a lot of confidence. I believe it is going the next big investment destination. The new government is looking to encourage progress and development in a big way," said Simon.

Simon joined Mudra in 2007 in the role of executive creative director for the Bengaluru office. He was later promoted to the role of creative head for Mudra South, overseeing close to 40 creatives across the agency's three main South offices, namely Bengaluru, Chennai and Kochi.He has 16 years of experience in the advertising industry and was with JWT before his move to Mudra. Besides this, he has worked across agencies like MAA Bozell, SSC&B Lintas, RK Swamy BBDO and Contract.