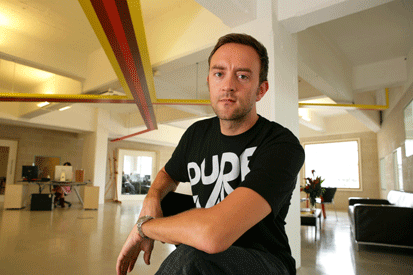 Waterfall will depart Poke in the next few months after winding down responsibilities on a range of Poke clients, the agency said in a statement.
Another two of Poke's founders Iain Tait and Nicolas Roope have been appointed joint creative directors and the remaining founders, Peter Beech, Nick Farnhill and Tom Hostler continue to hold senior roles at the agency.
Previous to Poke, Waterfall founded and ran Deepend, which, in 2000, expanded rapidly before becoming one of the UK's biggest casualties of the dotcom crash.
Waterfall said in a statement: "Poke will always be an amazing place to challenge yourself. It's a company that at its heart, has an internal desire to 'make it better', think in new ways and push every brief and expectation.
"I cherish this spirit and feel now is the time for me persoally to challenge myself again, use some use some of my different skills from the range of creative disciplines and make myself sweat a bit. I don't know what or where, but I konw I have the energy to carry on Poke's attitude to different arenas."