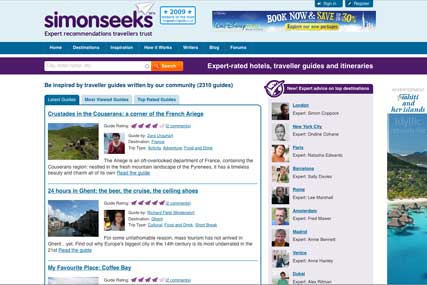 Agencies have been contacted directly and invited to pitch for the business.
SimonSeeks.com, billed as a cross between Time Out and TripAdvisor, was launched in beta mode last year. An ad campaign is scheduled for January 2011.
The site, which hosts travel advice from journalists and celebrities, encourages users to book flights, hotels and car hire via partners such as Lastminute.com and eBookers.com. When a customer makes a booking, SimonSeeks splits the commission with the writer of the review that prompted the booking.
Nixon stepped down as the Moneysupermarket chief executive in 2008, but retains a 54 per cent stake in the business. He co-founded the site in 1999 and floated it in 2007 for £850 million, which earned him £103 million.