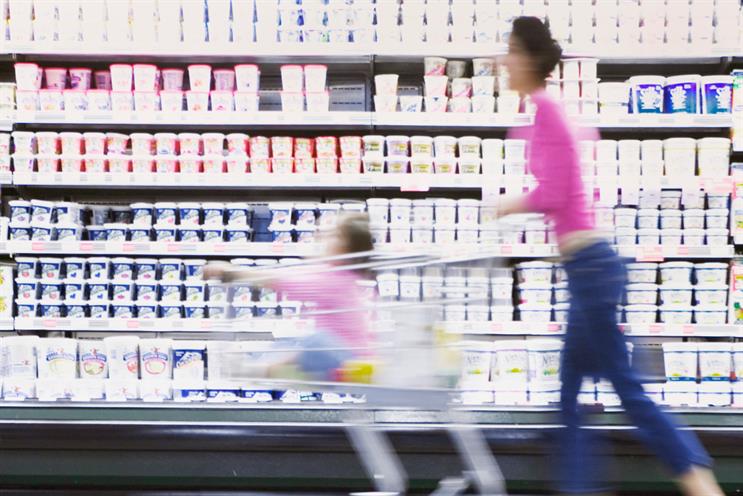 Last month, Tesco reported a slump in like-for-like sales of 4.6 per cent in the first half of the year, while underlying profit before tax, at £783 million, was down almost 47 per cent on the previous year. A challenging future lies ahead of what was once the biggest retailer in the country as customers seek lower prices, better quality and a more pleasant shopping experience.
Although Tesco is currently getting a battering, this is an industry-wide issue.
This spotlight on the changing supermarket shopper coincides with Starcom MediaVest Group's new research, in partnership with Mumsnet, into mothers' supermarket habits. Our aim was to understand their online and in-store behaviour to identify when supermarkets should target customers with media experiences.
To build new relationships and recapture former customers' attention, supermarkets must look at who their main shopper is and how their behaviour is changing to deliver a personal experience that supports their lifestyle.
It is no mystery that mums are still the family's main shopper, so supermarkets must consider how they engage with this group to ensure loyalty. Our study shows that supermarkets are not doing enough to connect with mothers and underlines the importance of a bespoke approach to communication, offering tailored media experiences across digital and traditional channels.
Supermarkets must look at who their main shopper is and how their behaviour is changing
For UK mums, modern life is busy. Our research shows that they shop at an average of three supermarkets a week and nearly a quarter go to more than one supermarket for their "main" shop. A third claim to have switched shops in the past six months – supermarkets need to compete on price and experience, creating differentiation to avoid shoppers switching.
Family influence is a big factor on what mothers buy and how they shop, and our findings highlight that supermarkets need to understand mums' conversations with the family and the media sources they use.
The pace of change in consumer habits is challenging the relationship between consumers and brands, causing many business models to bend and break. This is driven by mobile technology, instant access to information and people being more connected to devices and each other.
Our study found that 76 per cent of mums are smartphone users. If supermarkets can accelerate the complementary use of traditional media planning and their digital content strategy, they can build a stronger sense of customer loyalty and influence mums' shopping visits.
This change has created a shift in expectations of what technology can do to make things faster, easier and more productive, and also of how brands should behave to be more responsive and relevant.
Mums are looking for ease in their busy lives. They are also trying to feed hungry mouths with the best-quality produce at a reasonable price. Supermarkets can no longer depend on loyalty.
Instead, they must make sure that they are central to mums' shopping repertoire and push messaging at every relevant touchpoint along their consumer journey.

Steve Parker is the co-chief executive at Starcom MediaVest Group