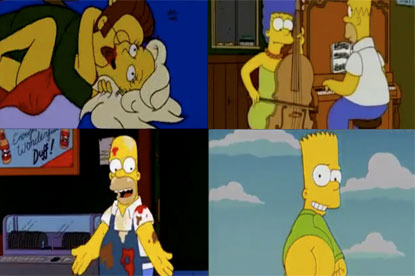 The viral, promoting Sky1's 20-year partnership with The Simpsons, features clips of the cartoon characters partying to the song Begin by Madcon, which is used in the original ad. The spoof was created in-house.

Shots of the Simpsons playing instruments, dancing and swimming, bear striking similarities to the shots from the original spot, in which celebrities including David Beckham, Missy Elliott and Katie Perry celebrate at a raucous house party.
Since the spoof gained a significant online following, Adidas has decided to partner with Sky requesting that it run the spoof on TV alongside its original "house party" spot, which was created by Sid Lee.

The double ad broke during Sky1's showing of 24 this week, and it is understood that Sky will run the pair of ads again this weekend.