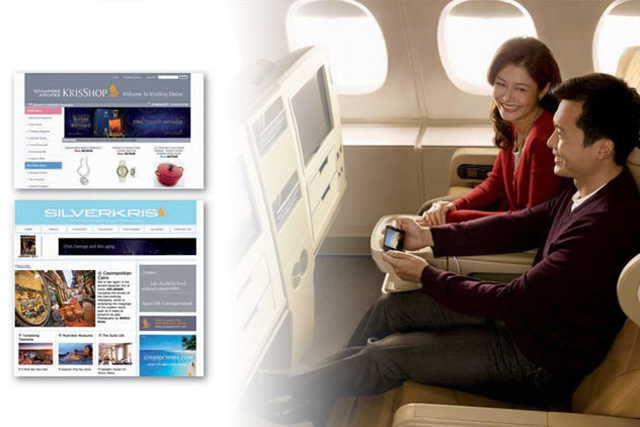 Singapore Airlines has abandoned the paper version of three of its in-flight titles on two of its Boeing 777-300 ER carriers.
The airline has worked with SmartPapers Aviation to replicate the content of its magazines as digital-only products, available on screens on the back of airline seats.
Magazines SilverKris, KrisShop and KrisWorld are all available as digital-only versions on these two planes, Fipp's Innovations in Magazines 2011 World Report says.
The publications are high-resolution and passengers are able to choose their own font as well as search the title's contents by keyword.
According to Fipp, airlines can save $440,000 (£274,641) a year for every 11.5 kilograms of paper weight eliminated from the aircraft.
The report shows how airlines such as Air France and Delta, who are currently considering making lighter seats to reduce fuel costs, could consider repackaging their in-flight reading material to deliver savings.
According to Fipp, Singapore Airlines is considering rolling out digital versions of its magazines on more planes, and will adapt 100 international and local magazines usually carried in the cabins for digital screens.
The airline is also understood to be exploring the possibility of converting other paper products, such as menu cards, to digital.
Jeffrey O'Rourke, chief executive of Ink Publishing, which publishes a range of in-flight magazines for clients including easyJet, Ryanair, KLM and bmibaby, said: "It's not something we focus on as we don't think it's a big channel.
"IV technology (the screen technology on planes) is not there yet. We sell advertising on IV systems in front of movies but we're not trying to replicate magazines on them."
Singapore Airlines was unavailable to comment.