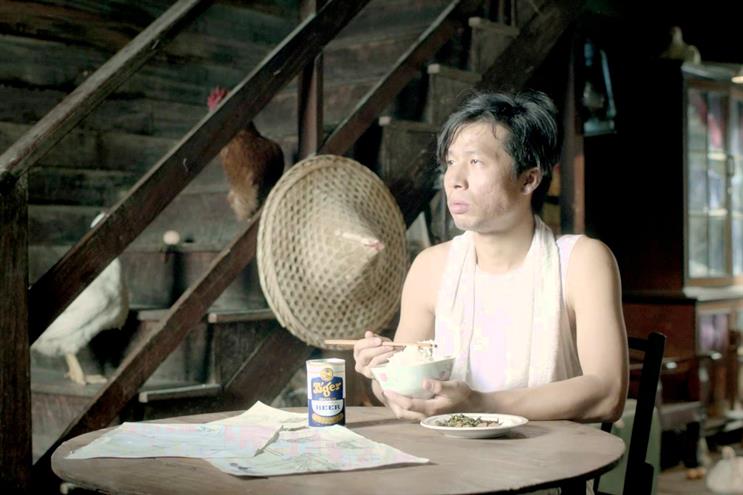 SINGAPORE — As part of Singapore's year-long 50th anniversary celebration, Tiger Beer has launched a quirky campaign with a vintage feel and mockumentaries that chronicle the nation's "unofficial history."
To commemorate Singapore's 50th anniversary, the Tiger Beer and BBDO crafted the myth of an aged wooden crate filled with Tiger bottles, cans and artifacts from the 1960s. From this crate comes the first of a two mockumentaries intended to spark conversations around the nation's heritage.
The first one details the creation of Singapore's favorite dish, Chicken Rice. Hint: It involves a plague of chickens.
The second installment will be released in a few weeks. The brand will also be releasing limited-edition adaptations of its classic 1965 theme in cans, pints and bottle format to celebrate the Golden Jubilee.
Rene de Monchy, head of marketing for Asia Pacific Breweries Singapore, commented, "Tiger Beer has been an intrinsic part of the Singapore identity and culture since its inception in 1932. As we celebrate the nation's 50th birthday, we want Singaporeans to celebrate another great thing which was born in 1965 — the first Tiger Beer can. With our light-hearted campaign, Tiger aims to inspire Singaporeans to uncage their creativity and think about the origins and backstories behind some social peculiarities that have given Singapore its distinctive identity, in a fun way."
Creative Credits
Client: Asia Pacific Breweries Singapore
Agency: BBDO Singapore
ECD: Primus Nair
Copywriters: Nikhil Panjwani, Luke Somasundram
Art directors: Gary Lim, Jing Qiu
Account directors: Fiona Huang Yi Qin, Joe Braithwaite, Adeline Kwek
Agency producer: Ann May Chua
Traffic /art buyer: Amanda Wu
This article first appeared on campaignasia.com.