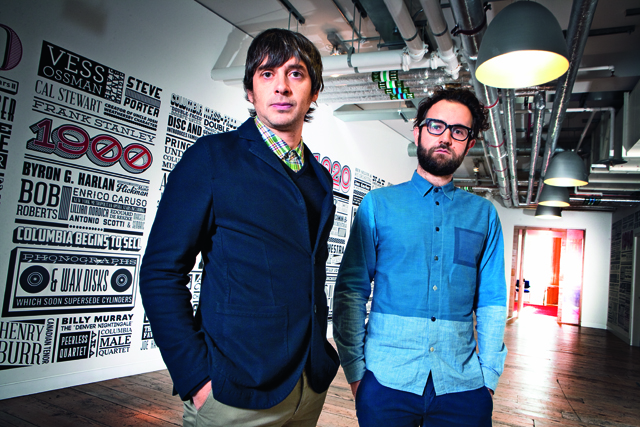 Picture this: you are watching the latest music video by your favourite artist. As it begins, you start nodding your head to the sounds while watching a cast of tightly drilled dancers going through an impressive choreography.
Then, seemingly out of nowhere, the artist pulls out a mobile phone and sends a text message. Before you have fully registered what is happening, the shot cuts back to the dance routine and you wonder (a) if you actually just saw that, (b) what the hell it has to do with the rest of the video and (c) what brand of phone it was?
The example is fictional but is grounded in reality and serves as a useful metaphor for the challenges that exist in creating a genuinely joined-up conversation that bridges artist, audience and brand. Rivers of ink (and invective, we suspect) have been spilt on why this is: misalignment of planning cycles, excessively tactical view of opportunities, fragmented rights…the list goes on.
About five years ago, spurred on by the digitally-driven changes in music consumption that had blown the doors off our traditional business model, we decided to figure out if there was a better way of doing things – a way that built on the intuition that sits at the heart of a creative business but added some science and rigour to the proceedings. So we looked to the world of agencies for inspiration and ended up building one of our own to serve our labels and artists.
Over time, this in-house agency began to have all the elements we understood to be crucial to delivering clearly targeted, creatively exciting and efficiently executed campaigns for our artists. Insight? Check. Planning? Check. Creative? Check. Partnerships? Check. Digital? Check.
Our approach bore fruit. We delivered award-winning campaigns for AC/DC, MGMT, Calvin Harris, Hurts, Mark Ronson and Kasabian, which attracted funding from Umbro and led to a partnership
between band and brand. From there, a couple of brands paid us to do work for them. Hey, our insight team even won an award. Presto, we were an agency.
But other things were happening. The spectacular rise of social media as a means of building engaged
fan-bases became a mainstay of our daily lives, forcing us to think more deeply about our artists as brands, rather than just focusing on selling their albums.
"We have targeted content that travels well in a social world and is suited to driving engagement"
This social beast had a seemingly insatiable appetite for stuff to keep people talking while the world of tech mushroomed, presenting an increasing number of ways to personalise and navigate the experience. Oh, and there was one of the deepest recessions in recent memory, so budgets got squeezed. In summary, we needed to make better stuff and more, in more channels, for more people with less money while everyone else tried to do the same. Shit.
When we raised our heads above the parapet to look at adland for further inspiration, we saw that similar questions were being asked. How can brands drive engagement and adapt to a world where the conversation cannot necessarily be controlled? How do you harness the power of social? How does digital fit in? And what does that shift mean for the tried-and-tested parts of the business?
For once, we felt a little less alone (which was nice) but the best part was that the common theme uniting all the answers was something we knew quite a bit about: content.
So we now find ourselves facing each other. And, since collaboration is increasingly seen as an acceptable way of doing business, we should start talking. After all, replicating what already exists elsewhere is arguably as futile as it is arduous – whether that is us trying to be an agency or you trying to be a music company.
You have the people, strategic vision, competencies, approaches and scale that we could do with more of. We have targeted content that travels well in a social world and is suited to driving engagement. We both know that it is possible to hit that sweet spot that unites audience, artist and brand.
Now picture this: you see an advertorial titled "Xperia Access" in The Guardian sponsored by Sony Mobile that offers you the opportunity to discover loads of up-and-coming bands, as well as giving you behind-the-scenes glimpses into the music industry.
So you go to Vevo and watch some interviews with cool bands, plus Sony Music's chief executive, a stylist and a marketing manager. You check out the bands' videos and download an album. You enter a songwriting competition and win a ticket to see a gig at Sony's office. You check out the new Xperia phone as your contract is up and you fancy a change.
This example is not fictional and hopefully illustrates that, as you explore the world of content and how it can drive value for your clients, we might have something to offer. We would very much welcome the chance to have that conversation.
---
Fred Bolza is the vice-president, strategy, and Dan Hall is the insight director at Sony Music