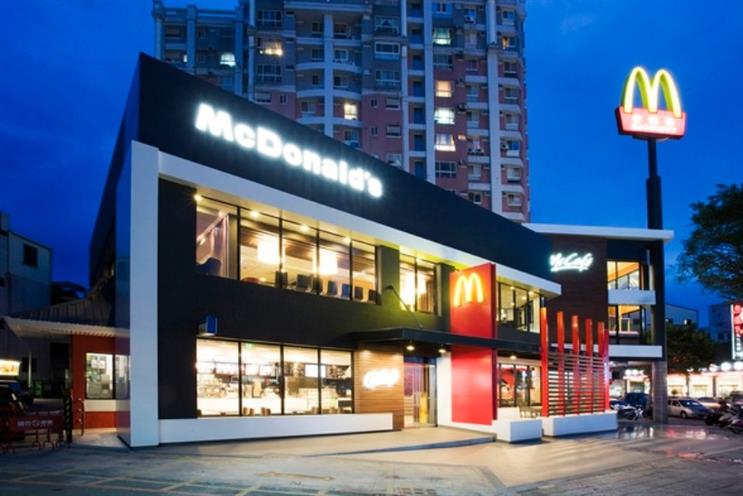 'A Day in the Life' (1990)
'A Day in the Life' was a watershed moment for McDonald's. Directed by Tony Kaye at the height of his powers it marked a distinct move away from the overly saccharine, 'Americanised' commercials that preceded it.
The film itself described 24 hours in a McDonald's restaurant. The young , the old, the black, the white, the rich, the poor all ordering their favourites in their own inimitable style. Who can forget "A nice cup of chah.."?
Saver Menu: 'Estate Agent'/ 'Alan Hansen' (1998)
McDonald's produces on average 40+ TV commercials a year. Some of them are the sexy 60 second blockbusters, most are not: Short time lengths, food as the hero, a promotion and a price are the staples of most retail advertising and Maccy Ds is no exception .
That's the genius (and it is genius) of this Saver Menu Campaign from 1998. It's a price campaign. It's 10 seconds long. It must feature the food.
The degree of difficulty here is off the scale but the Gold Lion winning result is a lesson to all of us that there is no such thing as a lame brief. Watch them again, I defy you not to smile.
'Being Six' (1998)
'Being Six' signposted another shift in McDonald's advertising.
Shot in black and white by Tarsem and set to Henry Mancini's 'Midnight Cowboy' the 60 second spot exposed us to the trials and tribulations of life as a six year old.
Beautifully observed and eternally relatable it firmly established a very human, very British sensibility that endures in McDonald's advertising to this day.
'Planting' (2008)
Following the 'McLibel' case and a challenging period of decline for McDonald's, 'Planting' was the first in an on-going series of commercials that were created to rebuild trust in the brand and, particularly, reassure parents about the quality and provenance of its products.
Directed by Tony Barry, and featuring one of the best 'passage of time' cuts that I've ever seen, the film oozes rural charm. Parents and children alike grow flower beds in the shape of chickens, cows and spuds to tell the story that sits behind the restaurant's Burgers, McNuggets and Fries.
It's clearly been fertile ground as McDonald's has just completed its 37th consecutive quarter of growth.
'Just Passing By' (2009)
I'm not sure there's ever been a McDonald's ad that describes the role of the brand in people's lives more brilliantly than this one.
It's not just an ode to McDonald's and its wide variety of customers, it's an ode to democracy, diversity and a modern, progressive Britain. Even if you haven't been near a McDonald's for years the inherent truth in this Neil Gorringe Directed beauty is undeniable.
'We all Make the Games' (2012)
5 different films. Shot, written, (yes, that way around) edited and played out during 17 unforgettable Olympic days in 2012. What could possible go wrong?
Without question the scariest and most rewarding experience of my advertising career. That said, the credit must really go to a very brave client – this was one of the biggest Media buys behind a sponsored event in UK advertising history. To trust us to deliver content that (apart from the launch commercial) hadn't been shot or written is testament to a pretty remarkable relationship I think.
'Dave' (2013)
Like many creatives, I've often (arrogantly) considered turning my hand to Directing commercials once the madness of agency life loses its shine.
When I saw what Vince Squibb did with this script, I quickly realised that I could never be that good. A single mum asks her boyfriend to move in with her and her two children. Her eldest, a boy and de-facto 'man of the house', doesn't take it well.
Responding to countless bonding attempts from his Mum's new partner with the words "nah, you're alright " the young boy's resolve is eventually softened by an empty fridge and a trip to the Golden Arches.