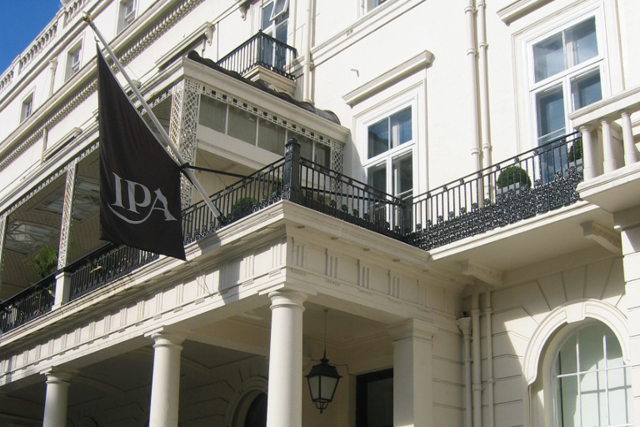 Almost a decade after the collapse of the IPA's "big tent" initiative to create a single trade body to speak for the entire British communications industry, a plan is afoot to re-erect it. This time it is the Marketing Agencies Association that is testing the guy ropes. It has invited trade body chief executives and presidents to a meeting on 25 November to discuss the possibility of creating such an entity by 2014.
Not many within the industry are holding their breath. For one thing, there has been little love lost between the IPA and Ian Millner, the MAA chairman, whose attack on the former's income-based membership fee system as "deeply flawed" led to his agency, Iris, parting company with the institute.
For another, there's the suspicion that the MAA, which had merger overtures rejected by the IPA council last year, is floating the idea more as a PR stunt.
Scott Knox, the MAA's managing director, is having none of it. Not only would a single body end the massive duplication of membership services offered by a plethora of industry trade bodies, but it is the essential precursor to the establishment of a recognised professional accreditation body that will act as a talent magnet for the entire marketing communications industry, he argues.
Not everybody agrees. "We don't need another trade body to do that," Annie Swift, the chief executive of the Institute of Promotional Marketing, says. "What we need is for all the marketing industry trade bodies to mount a joint campaign to convince agencies and clients that there is real value in investing in training and education."
Consolidation among industry trade bodies isn't new. In the 80s, three organisations, alarmed by increasing regulatory threats and the controversy over "junk mail", merged to form the Direct Marketing Association.
However, efforts to pare down the numbers further still have been fraught with difficulty. The IPA's "big tent" failed because too many egos would have been bruised due to the problems involved in establishing a fair membership fee and fears about job losses as services were combined and overheads cut.
Today, many contend that the level of co-operation between trade bodies negates the need for a single one. "It would be a monopoly and monopolies aren't good," Derek Holder, the managing director of the Institute of Digital and Direct Marketing, declares. "Much better to have competition that forces up standards."
Many also question whether the industry needs more top-level unity when that's already the Advertising Association's raison d'etre.
Andrew McGuinness, the AA chairman, says: "The AA, which represents media owners, clients and agencies, offers a cohesive view that's very important when dealing with government."
Others interpret the MAA's move as a symptom of the need for smaller trade associations to huddle together for warmth. "Trade bodies struggling to make ends meet may want to cut their losses," one industry leader says. "It's unlikely that any of the stronger organisations would want to become involved."
That's the prevailing view of the IPA, which believes that what it failed to achieve in 2001 will come about through evolution as its scale and range of services lure many more wannabe members through its tent flap.
Got a view?
E-mail us at campaign@haymarket.com
INDUSTRY BODY
Scott Knox, managing director, Marketing Agencies Association
"I'm so eager we should do what's right that I would happily step down from running the MAA and apply for a new job within a single trade body, even at the risk of not getting one. This isn't a time to be worried about egos, it's about the good of the industry.
"We have to put individual needs aside and deliver what the industry needs. And what it needs is a single body responsible for talent - that's not within the Advertising Association's remit. It would also answer the problem of duplication. Why can't we have just one legal service?"
INDUSTRY BODY
Paul Bainsfair, director-general, IPA
"We will be going to the meeting called by the MAA. Like it, we also care passionately about attracting the best talent - it's a key part of Nicola Mendelsohn's presidential agenda - and I can see a time when there will be one trade body. And I believe that could be the IPA.
"The scope of our member agencies already extends well beyond conventional advertising and I'm sure that more agencies that started out as specialists will drift towards us as they become successful.
"A turf war is in nobody's interests and I think it will be an evolutionary process."
AGENCY HEAD
Stephen Woodford, chief executive, DDB UK
"The issue of whether or not there should be a single industry trade body should be revisited every two or three years.
"The IPA's 'big tent' idea was probably ahead of its time and it would clearly be the main player in any such move. Not only is it the dominant force among the trade associations, but it is by far the best-resourced.
"What's more, the IPA has shown an extraordinary ability to change its shape and adapt its services to reflect the changing needs of its membership. Media independents at first shunned the IPA. Today, not one major media company isn't a member."
INDUSTRY BODY
Chris Combemale, executive director, Direct Marketing Association
"We're generally supportive of the notion that there are too many trade organisations and that more of them should get together if there are sound strategic reasons for doing so and if it results in added value for their memberships.
"However, there's already a lot of co-operation between trade bodies and the system works pretty well. For example, our work on data security has been recommended by the IPA and ISBA. Meanwhile, the AA does a good job of bringing us together.
"Merging organisations with different agendas isn't impossible but very difficult, particularly from a legal point of view."