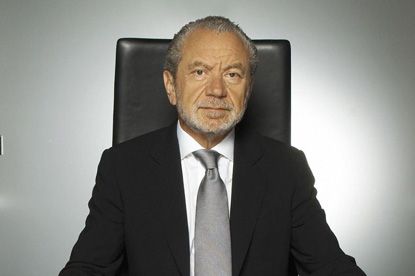 Hanna Sebright, managing director at Amscreen Healthcare, one of Sugar's companies, has lodged legal papers with an employment tribunal office.

She is expected to make allegations about his behaviour and the conduct of other executives, including Sir Alan's eldest son, Simon.

She will also claim that she was subjected to lewd remarks by Lee McQueen, a former winner of Sir Alan's BBC show The Apprentice. She claims McQueen called her "heavy breasted" and made comments about other women's bodies.

Mrs Sebright alleges that Sir Alan, recently appointed the Government's "enterprise tsar", supported his male executives over her and that he was rude and called her company "a cottage industry".

She alleges he undermined her at a sales meeting when he interrupted her and spoke to her in a disparaging manner.

She also claims that the inclusion of Apprentice winners created a "poisonous" atmosphere at the company.

A spokesman for Amscreen Healthcare, on behalf of Sir Alan, his son and McQueen, said that the company would vigorously defend itself against the allegations. Sir Alan also strongly denies the allegations.