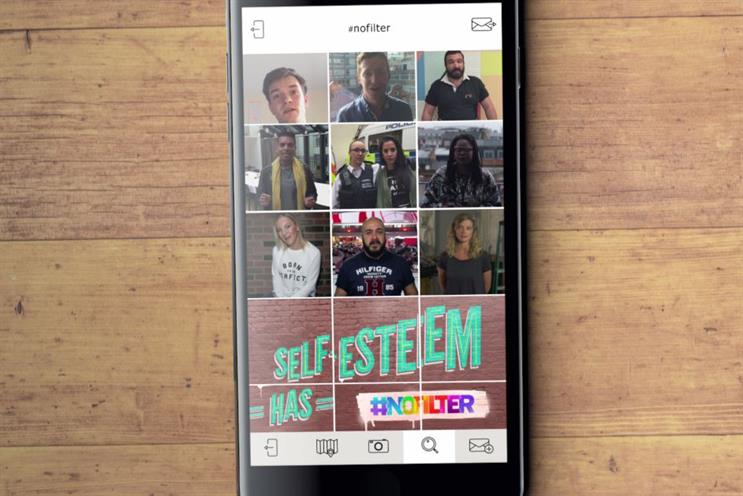 The campaign, called #NoFilter, was created by WCRS, who won the account earlier this year.
The two-week festival that celebrates LGBT+ people runs from 13-26 June. The main event is the parade, which takes place on 25 June.
The new film explores what "No Filter" means to members of the LGBT+ community and features a range of prominent members of the community including Sir Ian McKellen, Graham Norton and Stephanie Hirst.
It was created by WCRS' Carly Williams and Tian Murphy.
The film will run on Pride's social media channels, website and will also be shown on TV. It is accompanied by an out-of-home campaign, in partnership with Exterion Media, which will launch on 15 June.
People will be able to hear the stories of five high profile members of the LGBT community, through a "sound shower" above the digital poster sites in Westfield shopping centre. The stories will be activated once someone stands in front of the poster.
The figures are McKellen, Speech Debelle, David Ames, Sophie Ward and Stephanie Hirst, who will tell their story about the first time they felt free to live their life with "No Filter".
WCRS' joint executive creative director Ross Neil said: "WCRS was absolutely thrilled to get the opportunity to work on Pride in London. Not only for the sheer scale of it but also for what it stands for; bringing together a minority that for one event becomes the majority.
"We have really enjoyed coming up with and rolling out the 'No Filter' campaign in collaboration with Pride. It's been particularly pleasing to see how the LGBT+ community are already responding to it in a really positive way. Bring on the parade on 25th June!"