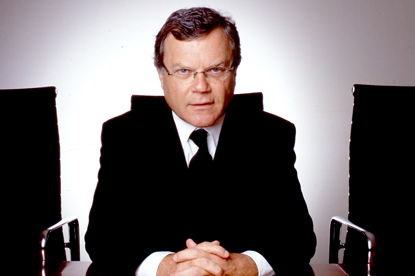 Sorrell, who owns companies such as Ogilvy & Mather and JWT, told Reuters at the World Economic Forum that it was "ludicrous" that his company didn't have a common back-officebut but that each company operates independently which does not "always bring the full benefit of the group to clients".
He also said: "We aren't doing enough. There are colossal savings for our clients and ourselves. My ideal is you have one back-office for all the brands."
The move would see an extensive cut in staff at the business, which has already chopped its head count by 6 per cent this year.
Sorrell told Reuters: "We have to make the adjustments, primarily in our investment in people.

"Those people who can't get their mentality around it, probably in the end, will have to go. There is a revolution from the bottom. The world has changed.
"The only thing you can adjust is your investment in people. I can't believe we can't improve the way we do things across all the brands in the next ten years."
The holding company has struggled through the recession and recently posted a first half like-for-like drop in sale of 8.3 per cent.