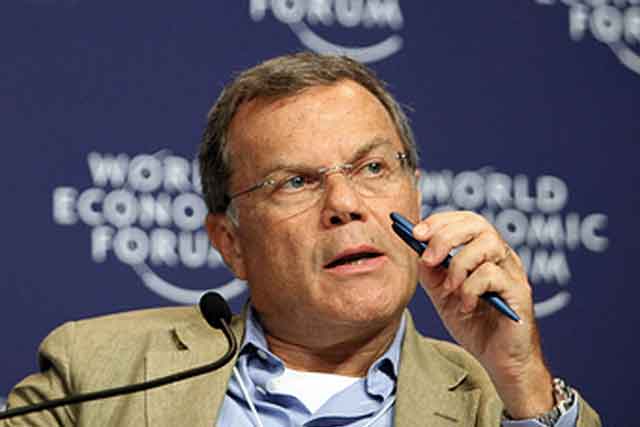 Interviewed by Marketing during the IBM's CMO + CIO Leadership Exchange summit in Paris, at which he was a speaker, Sorrell advised Facebook to "just relax" about its prospects for generating revenues.

The social media site should not be "swayed by the pressures of an IPO and in particular one that was done at such a high price". He added: "[Its share price launched] at $40 and now it's at $20. My view is, build it and they will come."
At the same time Sorrell said Facebook "needed to be careful" about "invading users' territory".
"I've always said [Facebook is] a branding medium, not an advertising one," he said, adding that he was reassured at a presentation to WPP executives in Silicon Valley earlier this month that it remains focused on "building a social network".
He added: "If they do that, I'm sure the revenue generation will come. They might have to be anxious about it in the short term, because analysts want to see revenues from mobile, but [they should] not [be anxious] in the long term."
Sorrell, speaking a day ahead of WPP's own share fall on release of its third quarter results, in which it cut its growth forecasts for the year to between 2.5% and 3%, admitted that "life is tough" in marketing and advertising.
Regarding Google's share price plunge last week, Sorrell argued the "market got it wrong" on the release of the search giant's third quarter results which failed to match analysts' expectations.
Google reported that 3Q profits slid 20% from a year earlier to $2.18bn, which led to a tumble in its share price. Sorrell said a strong dollar and Google's acquisition of Motorola were partly to blame for the profit decline.

Having described Google as a "frenemy" and a "froe" in the past, Sorrell said the search giant was being "a friendlier frenemy" these days.
One issue for agencies, Sorrell said, was the growing power of brands' procurement functions in reaction to 'limited inflation and rises in commodity prices, [meaning] most manufacturers are faced with their costs rising at a time when they don't have pricing power. Therefore it does get tougher.'
Asked if reports were true that procurement was behind HSBC's announcement last week that it was reviewing its creative and media accounts, currently held by WPP agencies, Sorrell simply replied: "Ask HSBC".