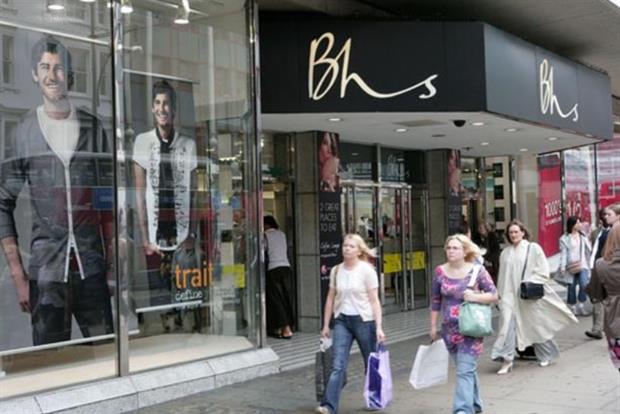 Sir Philip Green hits out at 'trial by media'
Former BHS owner Sir Philip Green has accused politicians of a 'trial by media' against him in relation to the collapse of the retailer.
Green has written to MPs Frank Field and Iain Wright, chairman of the House of Commons Work and Pensions and Business committees respectively, to claim they are "leaping to conclusions" over his conduct.
The letter says there has been "much inaccurate and misleading information" about his actions in relation to BHS.
Green's letter was reportedly triggered by comments from Field on Thursday night in which he suggested Green plugs the whole of the BHS pension deficit at a cost of £571m, or gives up his knighthood.
During Green's ownership of BHS hundreds of millions of pounds of dividends were paid out to his wife before he sold the business, complete with its massive pension deficit, for £1 last year.
The letter claimed the politicians' statements suggested "there will be no real attempt to run your inquiries in a fair way and that the outcome is pre-determined".
Green added: "Witnesses will be less willing to offer your committees their assistance if the committee chairs do not act in a responsible way, in particular appearing to encourage the public vilification of witnesses before the inquiries have even begun."
Source: Daily Telegraph
Alibaba's profits triple as mobile booms
Alibaba almost tripled profits last year as sales increased by 182% on mobile devices.
The Chinese ecommerce giant, which handles more transactions than Amazon and eBay combined, reported a net income of 71bn yuan (£7.6bn) for the year to 31 March, up 193% on the previous year.
Alibaba chief executive Daniel Zhang said: "Alibaba Group finished the fiscal year on a very strong note."
Despite the huge rise in sales, Alibaba is struggling to reach the growth levels it recorded before it became a public company two years ago.
It is facing increasingly fierce competition from local rival websites including Baidu, Tencent and JD.com.
Source: BBC News
KFC launches edible nail polish
KFC is taking its old 'finger lickin' good" slogan to the next level by creating edible fingernail polish.
The nail polish, which is made from 'natural ingredients', comes in two classic KFC flavours: hot and spicy and original.
It was created by Ogilvy & Mather and food technicians at McCormick, the company behind KFC's spice and herb mix. It is available in bright orange and clear colours.
KFC said: "To use, consumers simply apply and dry like regular nail polish, and then lick – again and again and again".
It is currently only available in Hong Kong and fans are being invited to vote for the best flavour to go into mass production in the next few months.
Source: Independent
Catch up with some of our longer reads...
As Marketing explores creativity and design in its April issue, editor Rachel Barnes discusses what creativity means in the digital age and why we should all embrace these "disruptive, messy, exciting and sometimes uncomfortable and challenging" times.
The queen of the high street discusses how advertising was the last thing on her mind when designing the retail experience.
Have a listen to the Marketing Mind podcast...
Domino's head of digital Nick Dutch, and Iris' head of planning Ben Essen join the podcast to talk about their experiences at SXSW, discussing everything from capitalism as a valid economic model to whether marketers can ever ethically use brainwave-reading headsets.