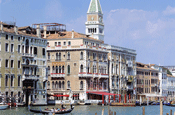 Speaking at the Venice Festival of Media, Banerjee criticised media agencies for "disregard and indifference" in nurturing and providing a basic media education for their young employees.
He added: "When I interact with a cross-section of young people with funny titles around the world I am often amazed and frustrated by their almost complete lack of basic knowledge."
Banerjee said that he was concerned that some young planners were unable to talk in detail about basic concepts such as reach and frequency. He said: "If they don't know what's behind the software and processes they are using, they don't understand the why and how, then what value can a planner really add to strategies?"
Banerjee, who manages Philips' global relationship with Carat, called for stronger careers development in agencies as the media business becomes an "increasingly scientific profession".
He also raised the issue of development stronger models to measure consumer engagement with brands.